Your dashboard is full of warning and indicator lights that are there to help you monitor the status of your vehicle. Some indicate the use of important functions in the car. Others let you know there's something seriously wrong. Understanding the difference is crucial, if you want to be aware of your vehicle's condition.
Since nobody in Mount Pocono, Tobyhanna, Scranton, Blakeslee and Pocono Pines wants to spend forever digging through their owner's manual to figure out what the problem is when they see a foreign light, a quick reference can be very helpful. 
Discover what all those warning lights actually mean and where to go for help by keeping this Ford F-150 dashboard symbols guide close at hand. You can schedule service with us online, too.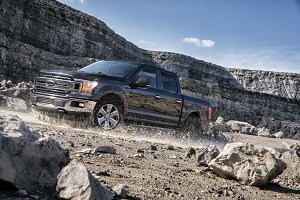 Sometimes, a Ford F-150 dashboard light will just let you know that your adaptive cruise control is engaged, or your high beams are on. 
Other times, it might tell you there's an issue with your antilock brakes, your overall braking system, your engine coolant or power. With new features coming out all the time, it's helpful to keep a guide handy.
Cruise Control
A light that looks like a speedometer with a car in front of it indicates that your Adaptive Cruise Control is on. If the light is green, then it's actively engaged. If it's white, it's just turned on. If it's off, it's disengaged and not active.
Automatic Start-Stop
A letter A inside a curved arrow indicates that your engine stop-start system is on. It's just a reminder that things are working as they should, and the car will start up again when it's time to go.
Blind Spot Monitoring
An image of two cars in close proximity with two curved lines between is your blind spot monitoring system. The word OFF near the front car indicates that the feature is not currently active.
Front Fog Lamp Indicator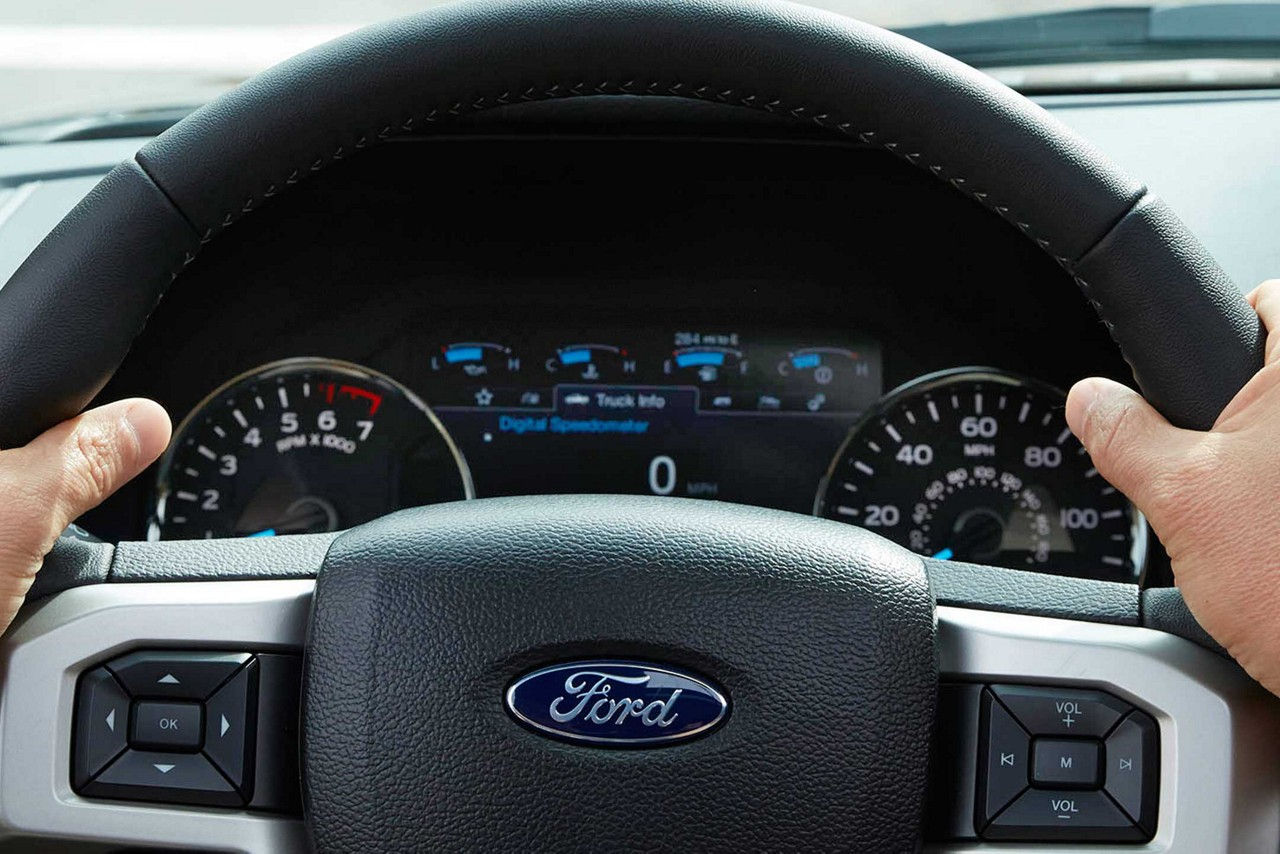 If you see a light that has three horizontal lines with a curvy vertical line crossing them, along with a D-shaped icon, then this means that the front fog lamps are on.
Lane Departure System
A picture of a car between two vertical dotted lines indicates that your Lane Departure System is active. It'll warn you when you're drifting out of your lane and kick in to help you stay in your lane.
Tire Pressure Monitoring System
Your Tire Pressure Monitoring System will let you know when your tire pressure is low. This looks kind of like an exclamation point sitting in a horseshoe. When this light comes on, you should check your air pressure in your tires as soon as you can.
Danger Lights
If you see any of the problem indicator lights, you should get your car checked right away. A picture of an engine indicates any number of malfunctions in the car's engine. A picture of a battery means there's an electrical system problem. An oil can means you have low oil pressure, and a thermometer bobbing in liquid means your engine is running hot.
Get Back on the Road at Ray Price Ford
If you notice an indicator light and something seems off, you should have it checked by an authorized Ford dealer right away. In the Mount Pocono, Tobyhanna, Scranton, Blakeslee and Pocono Pines areas, stop into Ray Price Ford and let us get you safely back on the road right away.