Although your job duties or weekend projects require a potent truck, it helps to have an efficient truck as well. After all, then you can make less stops at the gas pump and focus more on the task at hand!
For drivers near Mount Pocono, Tobyhanna, and Scranton seeking a strong yet gas-sipping truck, where do you begin your search? Well, you can start at Ray Price Ford, where we've provided this in-depth look into the best truck engines for fuel economy.
In the following review, we'll be covering the Ford F-150 and Ford Ranger and how they effectively blend power with efficiency. That way, you can choose the right truck for your trips around Pocono Pines and Blakeslee.
Once you're done reading, make sure to check out our Ford inventory!
Ford F-150: Engine Efficiency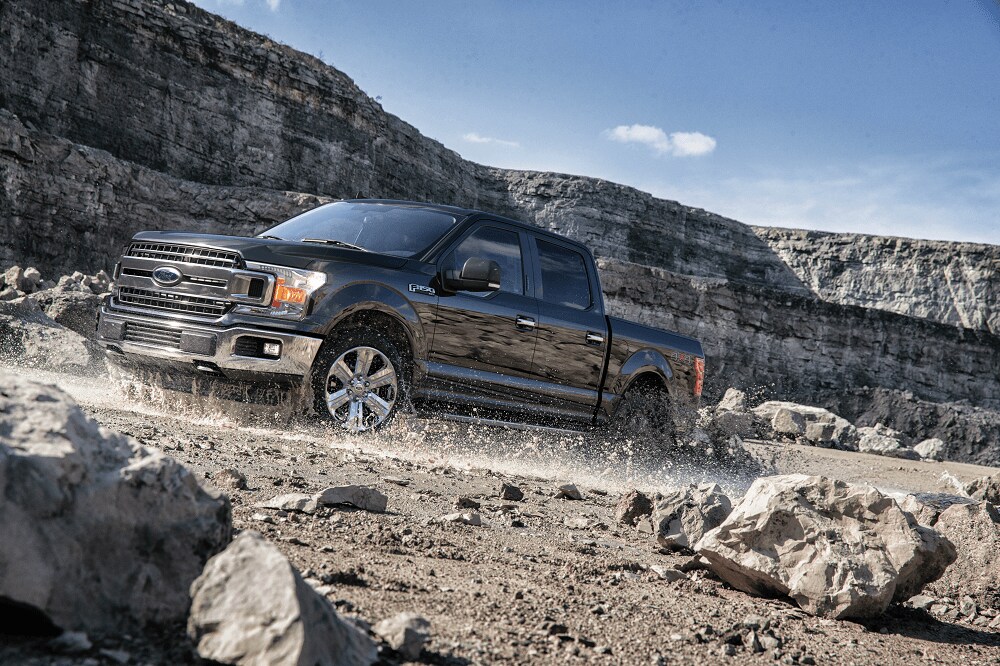 The Ford F-150 comes with six available engines across its trim levels. While they all certainly deliver substantial power, they also maintain their fuel efficiency. Keep in mind, too, that this efficiency is further impacted by the drivetrain you choose as well.
The highest fuel economy you'll reach comes from the 3.0L Power Stroke® V6, which receives an EPA-estimated 21 city/29 highway MPG.
Another solid choice would be the 2.7L EcoBoost® V6, which peaks at an EPA-estimated 20 city/26 highway MPG. You could also choose the 3.3L V6. With this engine, the F-150 achieves an EPA-estimated 19 city/25 highway MPG.
Here's how the other three engines for the F-150 hold up in terms of fuel economy:
5.0L V8-EPA-estimated 17 city/23 highway MPG
3.5L V6-EPA-estimated 17 city/23 highway MPG
H.O. 3.5L V6-EPA-estimated 17 city/22 highway MPG
Ford Ranger: Engine Efficiency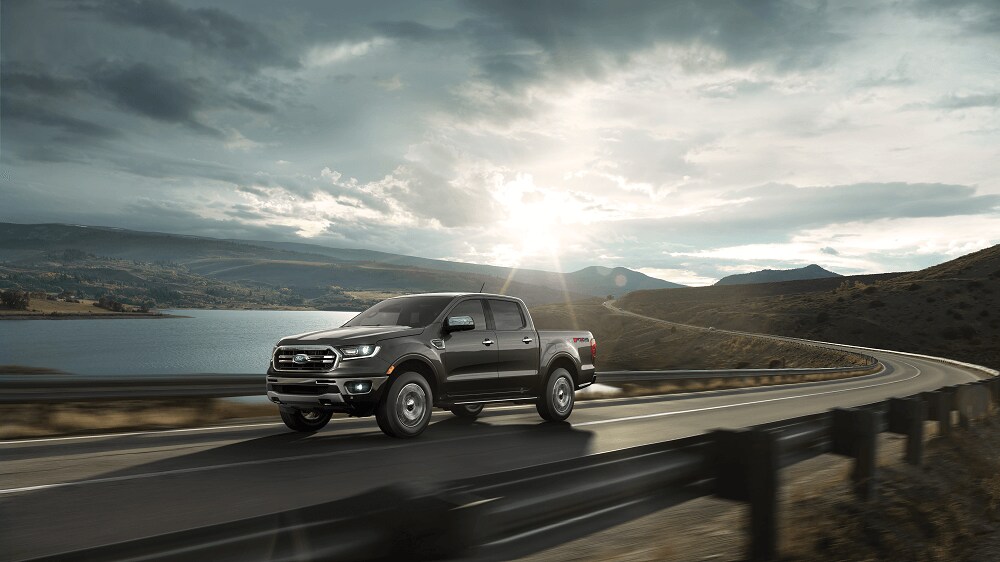 The Ford Ranger, unlike the Ford F-150, comes with a sole engine. However, it effectively blends power with efficiency to cater to your everyday needs.
The 2.3L engine generates 270 horsepower and 310 lb-ft of torque. If you select the 4x2 drivetrain, your EPA-estimated fuel economy will measure 21 city/26 highway MPG. Alternatively, you can choose the 4x4 drivetrain and enjoy an EPA-estimated 20 city/24 highway MPG.
Fuel-Saving Technology in Ford Trucks
There's more to consider when looking at the fuel economy of Ford trucks than just the EPA-estimated ratings. For the Ford F-150 and the Ford Ranger, you'll also benefit from cutting-edge technology designed to make each model more economical.
The Auto Start-Stop feature is a perfect example. Found in both trucks, Auto Start-Stop will shut off your engine when you come to a complete stop, such as at a stoplight or while you're sitting in rush-hour traffic. As long as you hold the brake pedal down and aren't moving, your engine will turn off to conserve fuel.
As soon as the pedal is released, your engine turns back on and you're ready to go!
Choose the Right Engine for Your Truck
To spend less time at the pump and more time exploring Tobyhanna, Scranton, and Blakeslee, it's important to choose a truck with a powerful yet efficient engine. Luckily, the Ford lineup has two capable trucks to consider for your trips around Mount Pocono and Pocono Pines.
When you're ready for your personal test drive, contact us at Ray Price Ford!