Though you should show your loved ones how much you appreciate them every day, Valentine's Day is a day to go above and beyond. Make this day special with one or several of our romantic date ideas.
Below, you can read more about what the French Manor Inn & Spa, the Mountain View Vineyard, and the Pure Day Spa have in store of your big romantic day.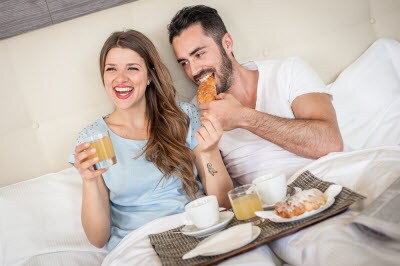 Sometimes, the best way to show someone you appreciate them is by taking them away from their ordinary life for the weekend. Make your destination the French Manor Inn & Spa, an enhanced bed and breakfast, for a weekend of much-needed relaxation.
The French Manor Inn & Spa has a variety of rooms. Spend your weekend lounging around in a private jacuzzi right in your suite and enjoying elegant meals crafted by Executive Chef Adam LaFave in the French Manor's France-inspired dining room.
Mountain View Vineyard was established by a happy couple after deciding to leave their jobs to go into the business of growing grapes. Now, Randy and Linda Rice run a winery worth spending your special day at.
Sign up for one of Mountain View Vineyard's many different tours and experiences. Tour the distillery, the brewery, or both before doing a Paired Wine Tasting. You and your special someone can look over the valley while trying five of Mountain View Vineyard's best wines with delicious chocolates, cheeses, and dips.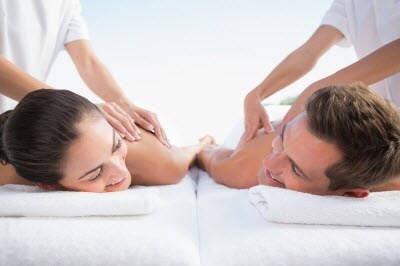 The team at Pure Day Spa strives to provide each visitor, new and old, with an experience full of rejuvenation. What better way to connect with your loved one than by laying back, relaxing, and loving yourself a little with one of Pure Day Spa's many treatments.
Opt for one of their spa packages, which could include anything from a 60-minute massage, Exfoli-Sea Salt Scrub, Black Baltic Mud Wrap, or a classic mani-pedi. Some of their packages even include a yummy lunch. Come out on the other side of these invigorating treatments together as new people with the same love to share.
Enjoy Your Valentine's Day Date!