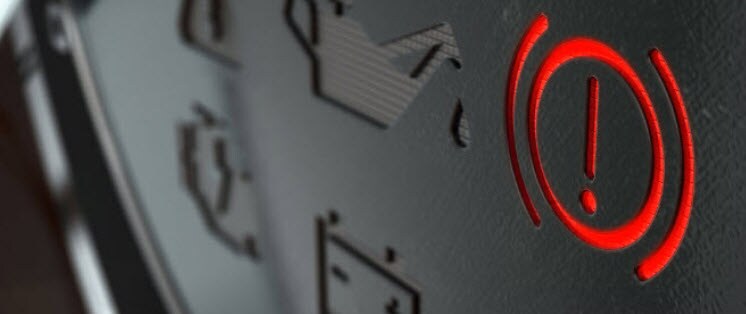 When you're driving along the road and see a light pop up on your dashboard, do you know what to do? Unfortunately, most drivers aren't aware of how to handle a warning light. And because the lights in each model can vary, you may be faced with a symbol that you've never seen before.
Luckily, Ray Price Ford is here to help drivers near Mount Pocono, Tobyhanna, Scranton, Blakeslee and Pocono Pines decode their dashboard. With our Ford dashboard light guide library, you'll have a better understanding of what each symbol means and how to deal with it. 
So, find your vehicle model and start learning! 
 

Ford Dashboard Symbol Guides:
About Ford Dashboard Lights
Whether it's a warning or an activation light, the symbols on our dashboards are designed to alert us when there's an issue. When you turn on your car's ignition, you'll notice that several lights illuminate. This is normal and is merely your vehicle's way of testing their functionality.
But when you see a dashboard light that remains on while you're driving, this could be a sign of an underlying problem. That's why it's important to know what each alert indicates.
You can easily determine what kind of warning is being shown by the color. Red and yellow alerts are typically used for warning or malfunction issues, while green and blue signify that a certain tool is activated, like your high beams.
How Can These Guides Help You?
When you're pulled over on the side of the road after noticing a warning light, flipping through the pages of your owner's manual is the last thing you want to do. 
These dashboard light guides allow for quick access to the light you're looking for.
Each section within these guides provides a description of the light, what it indicates, and the steps you should take to fix the issue. 
Whether it's as simple as filling your tires with air, or a more serious problem that'll require the expertise of a mechanic, these guides help you understand the best course of action.
However, if you don't see the image that's on your dash in our guides, contact your local service center right away.
Our Service Center Can Help You!
At Ray Price Ford, we strive to offer drivers near Mount Pocono, Tobyhanna, Scranton, Blakeslee and Pocono Pines the most up-to-date and relevant information possible. By offering these dashboard guides for all the latest Ford models, you can feel confident that you'll have the tools you need in an emergency.
But, if you're ever having trouble locating your dashboard light in our guides, pull over in a safe location and contact our advanced service department. We'll provide you with the information and repairs you need to get you back on the road in no time!
So, when you're ready to educate yourself on your dashboard, choose your vehicle from this page and start reading!