Leasing isn't a new option when car-shopping, yet it does continue to grow in overall popularity. Why is that? Well, leasing gives you inherent advantages that buying doesn't. At Ray Price Ford, we further these advantages by customizing certain lease agreements to fit your needs.
If, for example, you're seeking the right Ford EcoSport lease deal around Scranton, Pocono Pines, Blakeslee, Tobyhanna, and Mount Pocono, check out our various offerings online. If you have questions, our staff is always around to provide the insight you're looking for.
No matter what, leasing is a great way to secure your preferred ride!
Perks of Leasing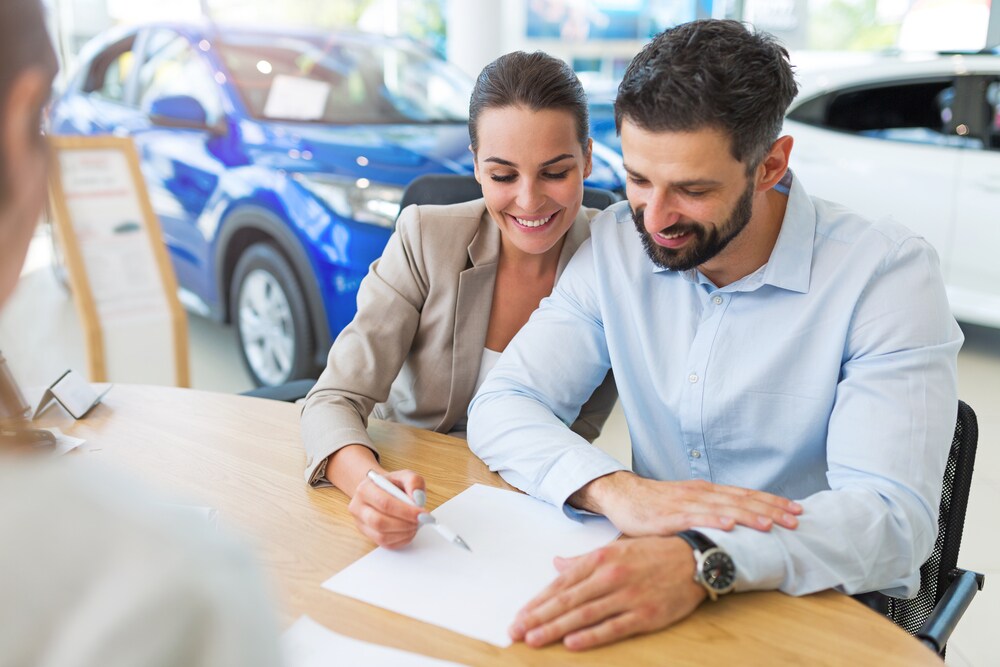 Part of the reason leasing is so attractive is because it provides folks with both long-term and short-term flexibility. First of all, you don't have to buy the model you want outright. With leasing, you instead rent the vehicle for a specific amount of time. Leases usually last a few years.
While you're renting the model, though, you can enjoy it in the same manner you would if you owned it. Eventually, the lease will end, and that's when you bring the model back to the dealership. The end of a lease is actually an exciting opportunity for you to move up to a new model!
So, the long and short of it is, leasing gives you the chance to drive your favorite Ford model-such as the EcoSport-for a few years before you reup with either a newer Ford EcoSport or another Ford model entirely.
Get to Know the Ford EcoSport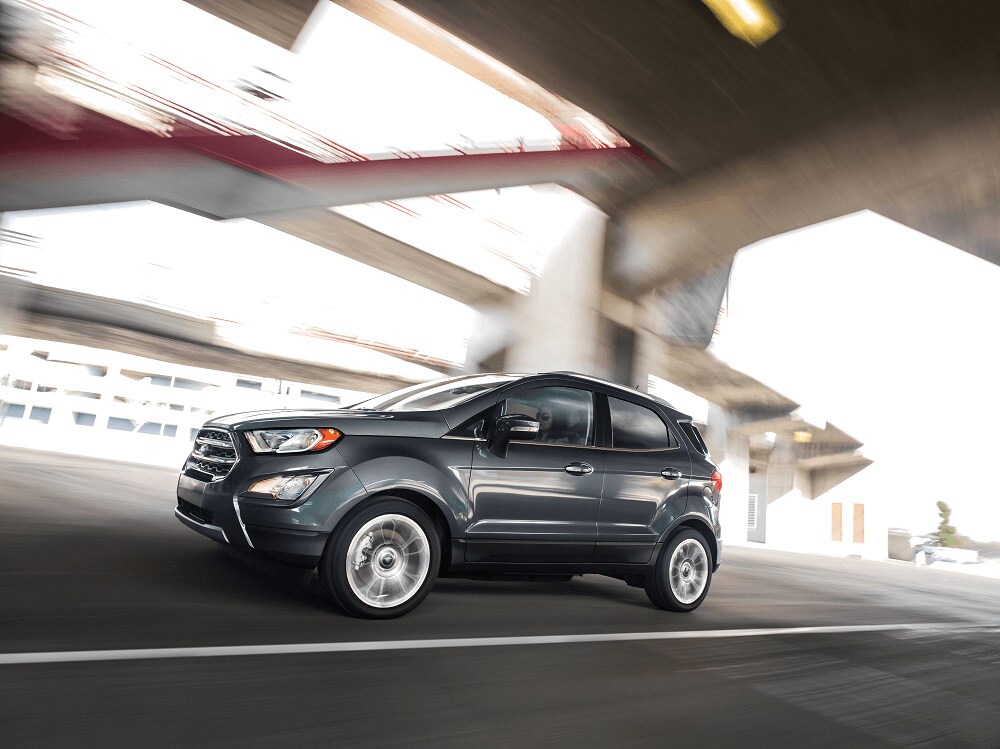 With impressive versatility and practical abilities, the Ford EcoSport is going to shine as a daily commuter or a travelling companion for college kids. The interior can be adjusted, specifically the second-row seats, so you can better accommodate people, belongings, or both.
A small yet powerful and efficient engine will be powering the compact crossover. Plus, as with many Ford models, the SUV comes with a host of driver-assistive safety features. Inside the cabin, you will have access to an intuitive infotainment setup that links to your smartphone.
With the Ford EcoSport, there's a lot to discuss. So, take some time on your own to explore our online inventory, where we list trim levels, features, specifications, and more relevant insight. If you need any assistance, contact our team with questions!
Consider a New Ford Lease of the Heralded EcoSport
With a charming disposition and seemingly endless practical abilities, the EcoSport will be viewed favorably by many folks around Mount Pocono, Tobyhanna, Scranton, Pocono Pines, and Blakeslee.
Right now, you can check out the lease deals we have in place for the model. Questions are bound to spring up, though, which is what the advisors in our finance center are here for.
Whether you want to customize some aspect of your lease or merely have questions on how leasing works, look to the experts at Ray Price Ford for help!