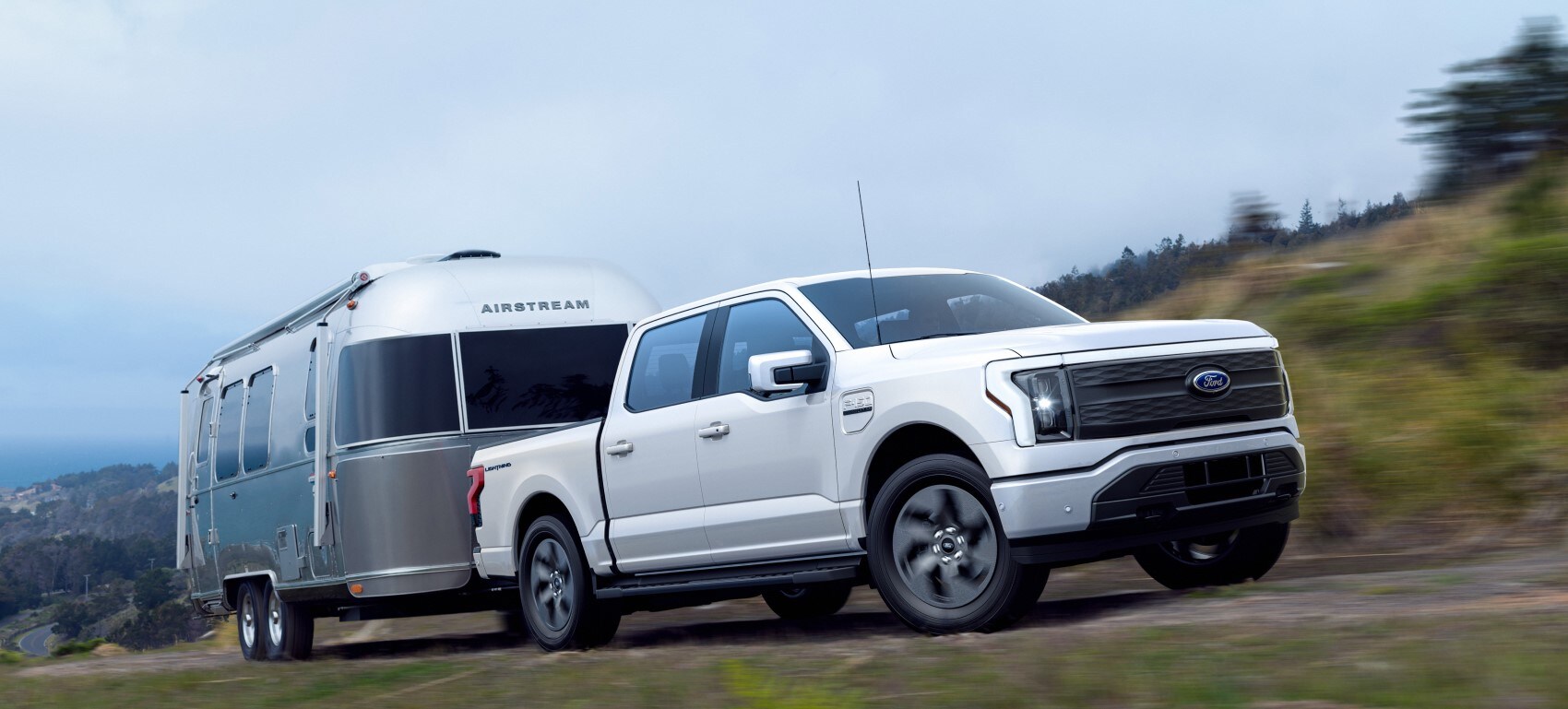 As the highly anticipated Ford F-150 Lightning comes closer to the open market, our Ray Price Ford team thought a preview was in order. The all-electric truck, which is the first of its kind in the full-size truck segment, has already caught the attention of many around Mount Pocono, Tobyhanna, Scranton, Pocono Pines, and Blakeslee.
So, what type of range will this all-electric truck offer? And what other types of technologies can be expected from the first F-150 Lightning? These are questions we'll be answering in our Ford F-150 Lightning preview!
Unique, All-Electric Powertrain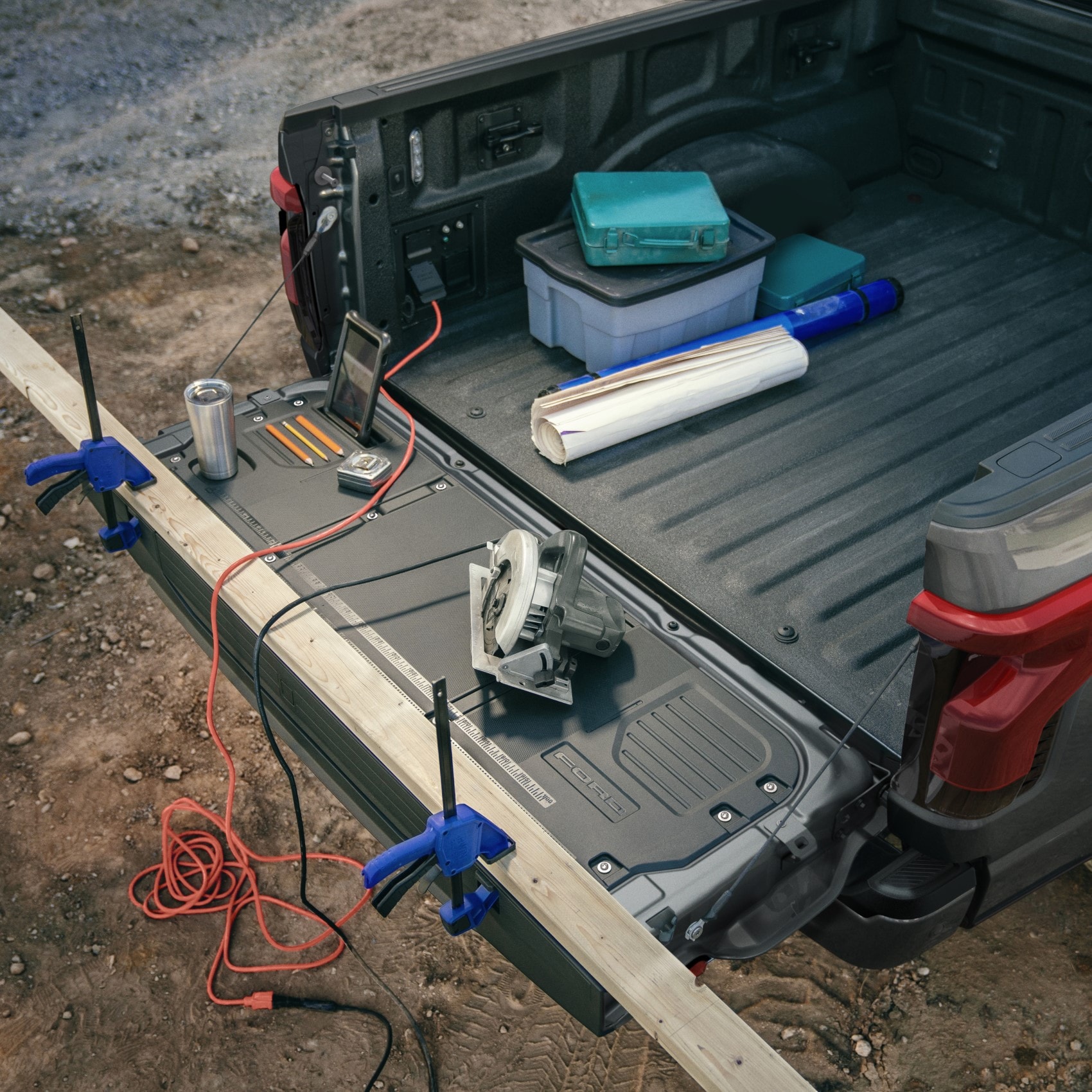 The Lightning is an apt title for the all-electric Ford F-150. Not only does the truck feature a wildly innovative powertrain, but it also extends the use of its electric power to various aspects of your life.
To start, the truck offers tremendous torque thanks to a 2-motor setup which can send equal amounts of torque to the front or rear wheels. The 4X4 drivetrain is terrific for traction and when towing. There's also a lithium-ion battery pack which is protected by a unique exostructure, so you don't damage the pack when you take your truck off-roading.
So, how efficient is the truck? In standard form, the EPA estimates a range of 230 miles. With the available extended-range battery, the EPA estimates an all-electric range of 300 miles.
What else can the 2022 Ford F-150 Lightning do? It can actually power your home during a blackout thanks to Ford Intelligent Backup Power. Basically, if your truck is fully charged and your home suffers from a blackout, you can set the Ford Intelligent Backup Power system to automatically or manually power your home. The truck can deliver 9.6 kW of peak energy, enough to power most homes for up to three days or possibly 10 days if you properly ration the power.
In-Cabin Technology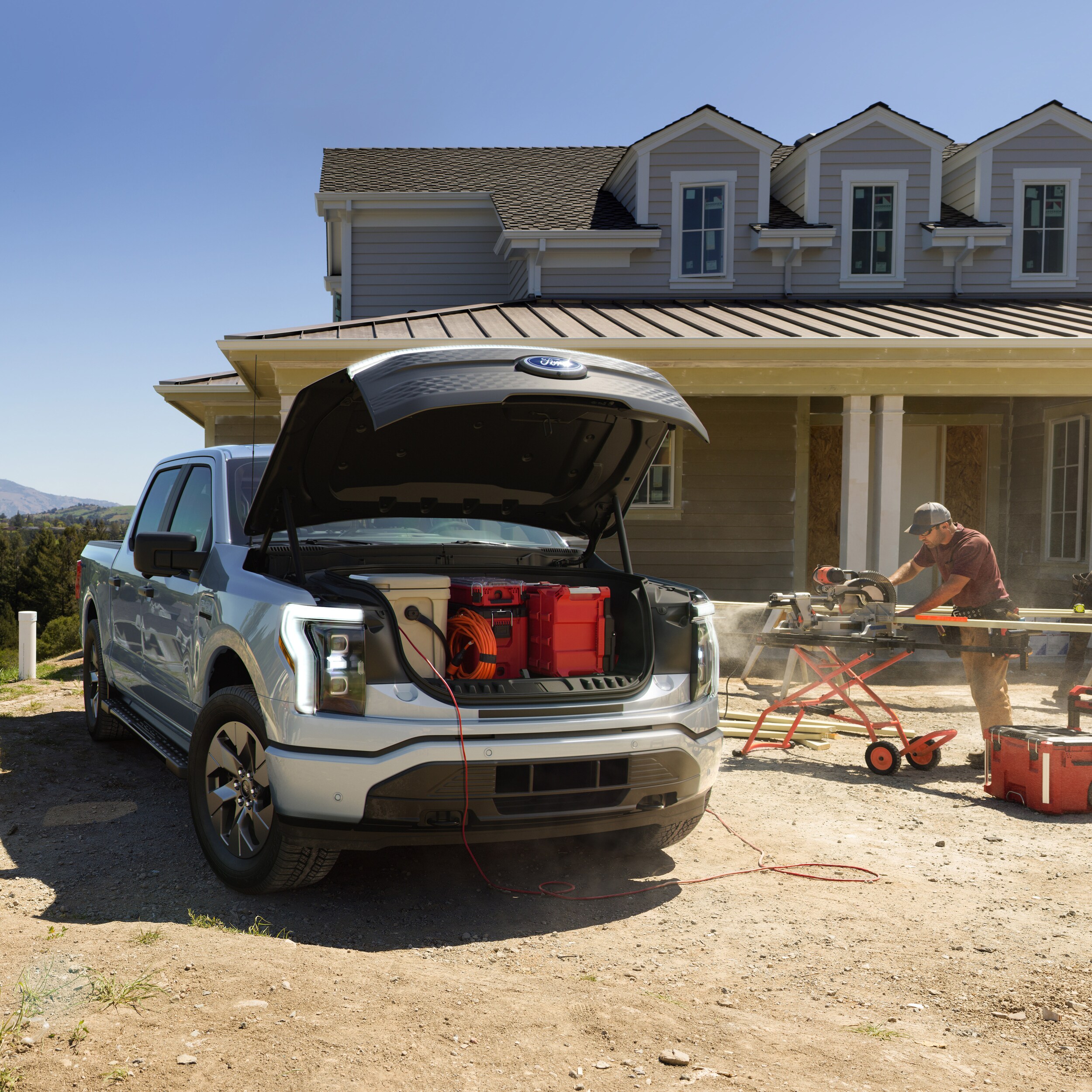 If you've recently been inside a Ford model like the F-150 or the Explorer, you know how devoted Ford is to helpful and reactive in-cabin technology. The 2022 Ford F-150 Lightning follows the same path as other popular Fords. A 15.5-inch touchscreen display utilizes the refined SYNC® 4 interface to deliver crisp responses for any command, be it a touch command or voice command. 
Using this screen, you'll easily stay connected to helpful applications. The screen is also going to come in handy when towing or trying to navigate tight areas. The touchscreen is basically a one-stop shop for safety features, infotainment, service reminders, and much more.
Discover the Ford F-150 Lightning
Ford is truly breaking ground with the 2022 Ford F-150 Lightning. The truck is an original choice for those who want all-electric power plus the capability you've come to expect from any Ford truck. The anticipation for the Lightning grows each day near Mount Pocono, Tobyhanna, Scranton, Pocono Pines, and Blakeslee.
At Ray Price Ford, we can help you stay informed about this one-of-a-kind truck. We'll be doing reviews and comparisons for the Lightning when more information is released. And of course, we're happy to arrange for a test drive if you want to see it for yourself!