When it's time for your car's next oil change, you may be wondering if you should go with synthetic or conventional oil. To help drivers around Blakeslee, Pocono Pines, Mount Pocono, Tobyhanna, and Scranton, our team at Ray Price Ford crafted this helpful comparison.
First, we'll go over what makes motor oil either synthetic or conventional. After outlining the traits of each oil type, we'll discuss how they affect your specific vehicle. By learning the key differences between both types of oil, you can choose the type that works best for your vehicle!  
What Is Conventional Oil?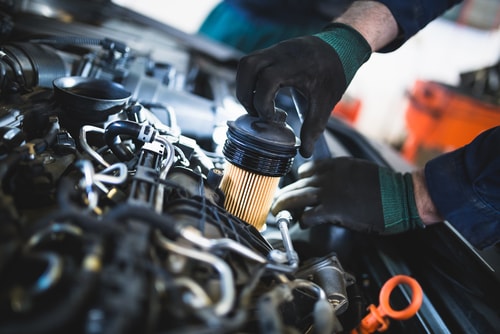 Conventional oil is traditional motor oil that is derived from petroleum. It's coined as traditional because it stems from refined crude oil and requires the same extraction process that has been used for decades.
Conventional oil is the traditionally used oil for a reason; it's capable of helping your model perform to the best of its abilities! Many vehicles that are rolling off the assembly line are suggested to use conventional oil every 5,000 miles; however, it ultimately depends on what the owner's manual states.
What Is Synthetic Oil?
As expected, synthetic motor oil is different than conventional oil in one major way: it's somewhat artificially made. To further improve the engine's performance, synthetic oil is put through an extensive refinement process. Due to this process, synthetic oil typically needs to be replaced every 7,500 miles. Still, you should check your owner's manual for specifics.
What are the benefits of synthetic oil? Well, there are many, but the key advantages are:
Reduces engine wear
Resists the formation of sludge
Flows better in lower temperatures
Protects against high temperatures
Should I Choose Synthetic or Conventional Oil?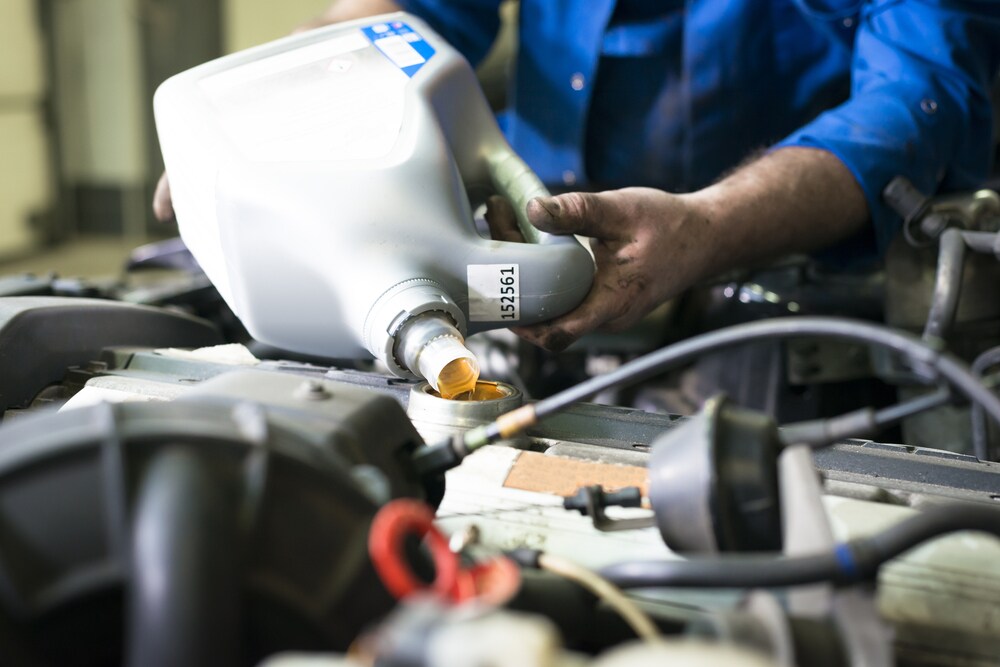 Ultimately, the type of motor oil you should use relates directly to the type of vehicle that you have.  
For example, if you have a large truck and regularly tow heavy equipment, synthetic oil will do a better job of protecting your engine during your tasks. As for high-performance cars, they tend to benefit far more from synthetic motor oil, too, since they have a heightened engine performance.
If you tend to drive in extreme temperatures, from harsh winters to humid summers, then synthetic oil would likely be the best oil to choose as well. Due to its refined properties, synthetic oil tends to do a better job of protecting your engine in inclement weather.
However, drivers who mainly use their vehicle for commuting purposes can trust conventional oil to do the job. Are you still not sure? Well, ask your dealership's service center which type of oil is right for your particular make or model.
An Important Decision: Synthetic vs Conventional Oil
While synthetic oil comes with a few benefits that conventional oil doesn't provide, making the right decision comes down to your specific vehicle. Luckily, our team at Ray Price Ford is happy to help drivers around Mount Pocono, Tobyhanna, Scranton, Pocono Pines, and Blakeslee keep their car in pristine condition. Contact us today!