Blakeslee is a community in Tobyhanna Township that offers plenty of beautiful views and open landscapes that any nature lover will love. There are many lakes throughout the area that offer activities like fishing, boating, and even swimming. While the area can bring in a lot of tourists due to its proximity to the notable ski areas and parks, year-long residents simply enjoy the quiet and natural setting.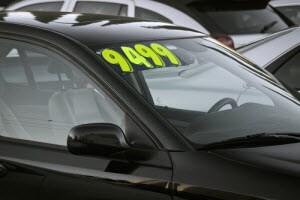 Given that there's some pretty significant distances between shopping areas, neighborhoods, and sites, having a set of wheels is crucial to living in Blakeslee. However, you don't have to spend a fortune on a brand-new car fresh off of the assembly line, because you can find quality options at a used car dealer near Blakeslee.
When you're ready to get started, come see us at Ray Price Ford!
Reviewing Your Used Car Buying Options
Whether you have an idea of what you're looking for, or you simply want to see what's out there, having a used car dealer near Blakeslee makes the car buying experience so much easier! We're close enough for you to swing by and check out our latest inventory of used cars. However, you can stay cozy at home and get your car browsing done by heading to our website and checking out our online used car inventory. You'll be able to see the various makes, models, and body styles that we currently have in stock. That way, you'll be able to get a lot of the ground work done before you plan the trip to our dealership to get a closer look at your options.
Getting the Experience at Our Blakeslee Used Car Dealership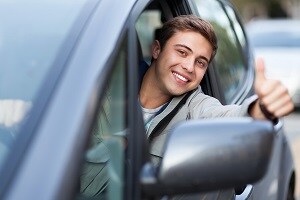 Having the experience of driving the vehicle you intend to buy is one of the most important steps of the process of buying a car. When you're ready to take the next step after reviewing our used Ford inventory, you'll want to head to our used car dealership from Blakeslee to see your favorite models up close. When you get here, one of our sales consultants can assist you and answer any question to help you get a better perspective of the models on our lot. But once you've narrowed down your list and you've come across a model that really appeals to you, they'll put you in the driver's seat, so you can experience the vehicle and decide whether it's the one that's right for you!
Getting You the Right Deal
Once you've had a chance to test drive the used car that you're interested in, and you've gotten a lot out of the experience, your next step toward getting the car home is by heading to our finance center to work out the deal. Our financiers will lay out all your options, so you can determine the right course to take with your used car purchase. Once we've come up with the deal that's right for you, you'll be ready to hit the road in the used car that's a snug fit!
At Ray Price Ford, we're proud to help drivers in Blakeslee find a used car that's a perfect fit for them. Contact us today to schedule your test drive.