Jim Thorpe is a borough in Pennsylvania and home to nearly 5,000 people. If you're thinking that the name sounds more like a person rather than a town, you'd be right - Jim Thorpe was a Native American Olympic legend who is buried in the town. Despite being named after a Native American man, modern day Jim Thorpe is most commonly known as the Switzerland of America, with its beautiful mountainous scenery and Swiss-inspired architecture.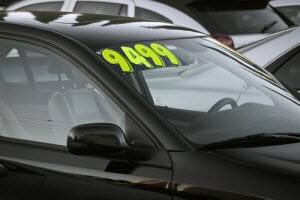 In the modern era, Jim Thorpe is home to numerous attractions to enjoy for residents and tourists alike. In fact, it's rapidly becoming one of the biggest tourist destinations in the country, voted the seventh coolest small town in America to visit by Budget Travel Magazine. The tourism industry here takes full advantage of the stunning geography with attractions like white water rafting, hiking, mountain biking and more. If art is more to your tastes, you can visit the Anita Shapolsky Art Foundation that exhibits abstract artists and offers educational programs.
In order to see all that Jim Thorpe has to offer, you need a reliable way to get around. Few options work better and more efficiently than a reliable used car. If you're looking for the best used cars near Jim Thorpe, PA, look no further than Ray Price Ford. With our wide selection of used cars, we're sure to have something perfect for you. Learn more about our dealership and discover what makes us the best source for used cars near Jim Thorpe, PA.
About Our Ford Dealership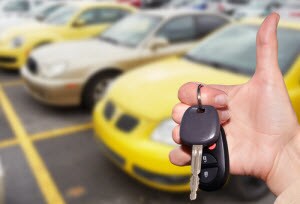 Ray Price Ford can trace its life back to when our first franchise opened in 1913. With over 100 years of experience, we can say for sure that we have the experience required to find the best used car for you. In our experience, we've learned a lot about what to do and what not to do. The most important lesson was honesty and family. You can't build a stable relationship on lies nor can you best serve someone without treating them with the proper respect. That's why you can always count on us to treat you like family.
Our expert team members strive to be knowledgeable, courteous and passionate during all interactions with you. You're not a box to be checked off. You're a person in our community, and we want our community to thrive. To further make your dealership experience as easy as possible, we keep our inventory stocked. We have hundreds of used cars for you to choose from including sedans, trucks, SUVs, crossovers and more. We can even help you score a low rate on a loan or lease. If your vehicle ever needs maintenance, our service and parts department is ready to help. No matter your issue, we'll take care of you.
Visit Ray Price Ford Today!
Just like the Mount Pocono, Allentown and Scranton communities, Jim Thorpe can take advantage of all we have to offer. Feel free to peruse our constantly-updated online inventory or stop on by our dealership. We're more than happy to show you around. Remember Ray Price Ford when you're looking for the best used cars near Jim Thorpe, PA. Visit us or give us a call today to learn more!