For those that need every inch of power and torque they can muster, Ray Price Ford created a 2019 Ford F-650 review. This particular Ford truck is a behemoth that touts enough capability to tackle any job you might come across in Mount Pocono, Tobyhanna, Scranton, Pocono Pines, and Blakeslee.
To better understand what the 2019 Ford F-650 brings to the table, take a moment to run through the coming sections, where we'll be discussing the engine lineup and performance specifications, the GVWR (gross vehicle weight rating), and additional capability features.
What to Expect in Ford F-650 Performance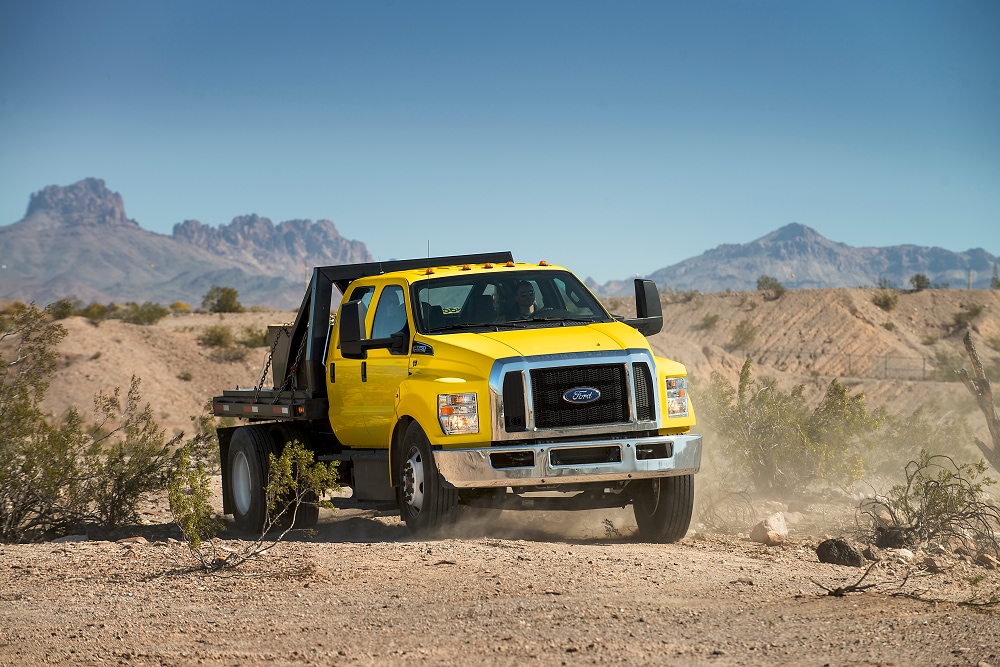 With a hulking demeanor and the fabled Ford brand backing its roots, you'll find the Ford F-650 to be every bit as powerful and capable as it looks.
The engine lineup is headed by a 6.7L Power Stroke® V8 Turbo diesel that comes with standard outputs of 270 horsepower and 675 lb-ft of torque. However, these numbers can be manipulated based on mechanical upgrades to better fit your needs. For instance, you can boost the numbers up to 300 horsepower and 700 lb-ft of torque. If you really need as much oomph as possible, you can go as high as 330 horsepower and 725 lb-ft of torque.
To ensure that your model will thrive in the most grueling conditions, the Ford F-650 is tested in over 500,000 simulated customer miles. There's also a unique inverse-flow design that ably locates the turbocharger between the cylinder heads and the top of the block.
GVWR
When you opt for a model as hulking as the Ford F-650, you expect the very best in performance and capability. Well, you'll certainly receive that with the 2019 F-650.
For example, the GVWR can reach upwards of 29,000 pounds if you opt for the 39.4-inch chassis height and 22.5-inch wheels. If instead you go with the low frame height of 33.6 inches and the standard 19.5-inch wheels, you'll still be able to reach a GVWR of 26,000 pounds.
Additional Performance & Towing Features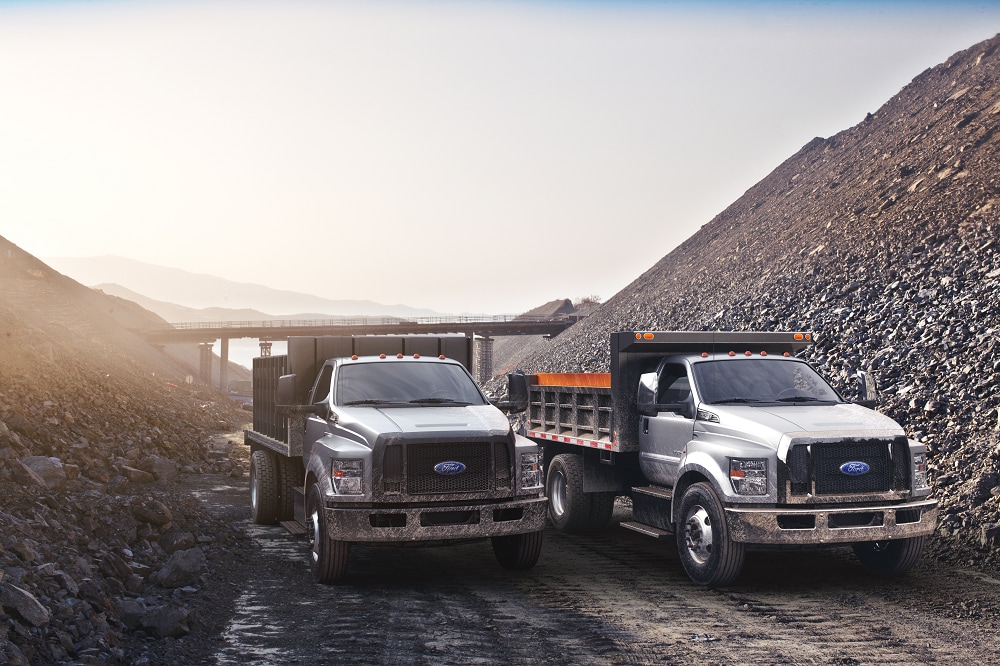 A number of worthwhile performance features accompany the brutish strength of the Ford F-650 to make your daily grind a little easier.
For example, you'll find the Tow/Haul mode with integrated engine-exhaust braking to be mighty effective. The main emphasis of this feature is to improve control while traveling downhill, a trait that results in less braking that reduces your service needs over time.
Plus, a hearty engine needs a hearty transmission to match, so Ford has equipped the truck with the TorqueShift® HD 6-speed automatic-double overdrive transmission complete with 3-plate/2-stage torque convertor. There are two modes you can set your transmission to as well, the first being progressive range select that limits the range of available gears and the second being full manual control.
Take the 2019 Ford F-650 for a Spin
This informative Ford F-650 review shows just how capable this truck can be for anyone around Mount Pocono, Tobyhanna, Scranton, Pocono Pines, and Blakeslee. To see if this option is right for your unique needs, contact Ray Price Ford for a test run!