If you live in Mount Pocono, East Stroudsburg, Stroudsburg, or Tobyhanna, then the Ray Price Ford Parts Department is your ideal source for top-of-the-line parts and accessories.
We have an extensive inventory of high-quality Ford parts for all your automotive needs, e.g. routine maintenance, emergency replacements, or custom upgrades.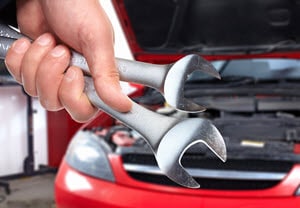 It doesn't matter whether you drive the Ford Escape, the Ford Explorer, the Ford Fusion, the Ford F-150, the Ford Fiesta, or any other car, truck, crossover, SUV, or van-we've got you covered! 
We make your life easy with Ford parts ordering online. Simply fill out the form below and we will contact you to let you know if we have the part you are looking for or will order it for you!