It's tough to think of a more versatile vehicle than the 2022 Ford Escape. Want to customize the performance? You can pick from four unique engines. Need to quickly adjust the interior? The rear seats fold in a jiffy. Trying to pick the right trim? There are 10 options for 2022!
This 2022 Ford Escape review will cover the foundational traits of the crossover such as performance, capability, and interior space. For greater insight, contact our Ray Price Ford team to book a test drive near Blakeslee, Pocono Pines, Mount Pocono, Tobyhanna, and Scranton, PA!
Horsepower and torque

165 HP to 250 HP

155 lb-ft to 280 lb-ft of torque

Maximum towing capacity

3,500 lbs.

Maximum EPA-estimated fuel economy

44 city/37 highway MPG

Maximum cargo capacity

65.4 cu. ft.
2022 Ford Escape: Power, Efficiency, and Towing
---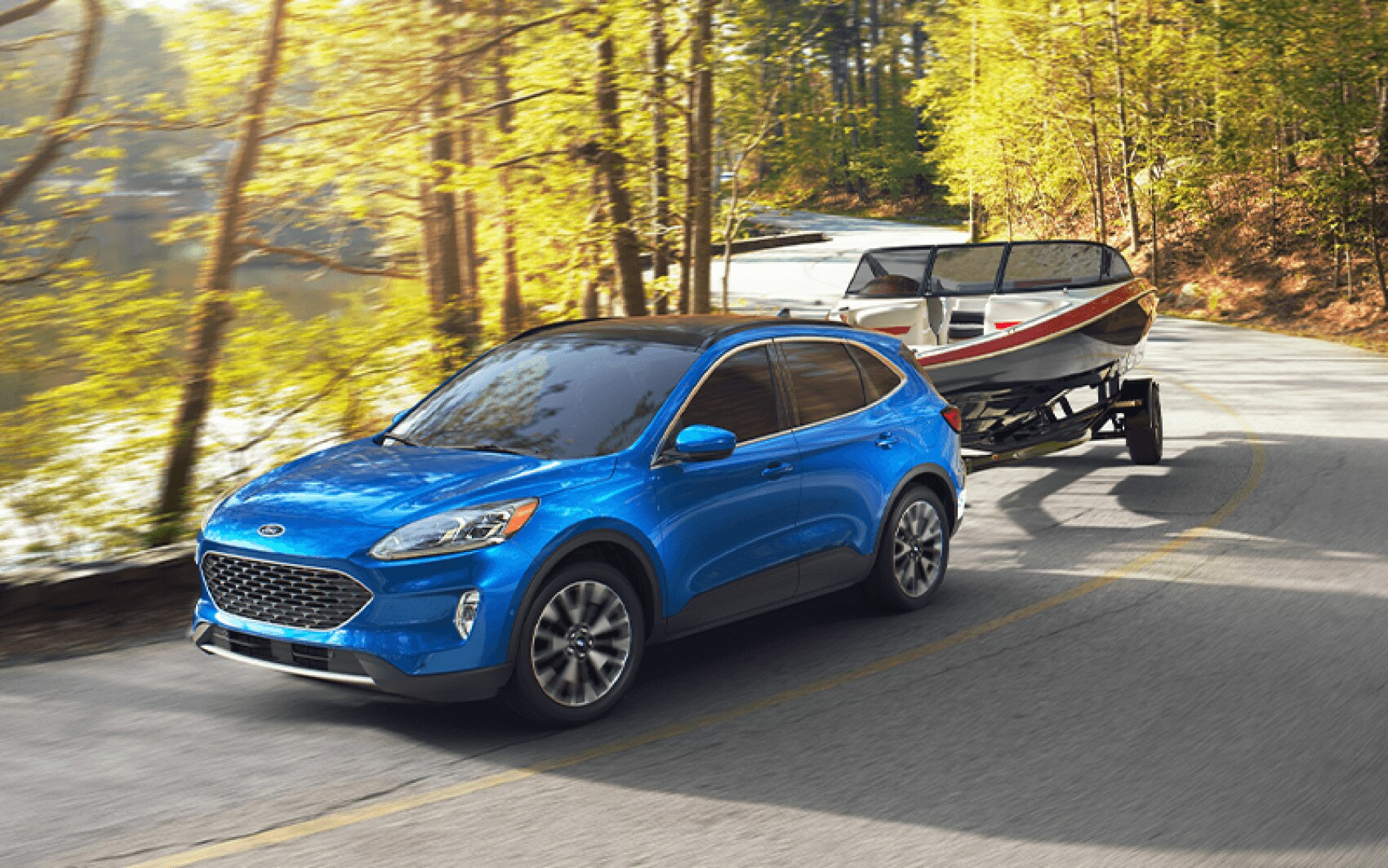 If you want raw power, the greatest fuel economy possible, or some middle ground between the two, the 2022 Ford Escape has you covered. Four engines are on tap, each touting a distinct personality:
1.5L 3-cylinder making 181 horsepower and 190 lb-ft of torque
2.0L 4-cylinder making 250 horsepower and 280 lb-ft of torque
2.5L hybrid making 200 system net horsepower
2.5L plug-in hybrid making 221 system net horsepower
As you might imagine, the most efficient of these powerplants are the hybrids. The standard hybrid returns an EPA-estimated 44 city/37 highway MPG. The plug-in version allows for a certain range of all-electric travel and registers at 105 combined MPGe according to EPA estimates.
Your engine also plays a role in the towing capacity:
2.5L hybrid and 2.5L plug-hybrid both tow 1,500 pounds
1.5L 3-cylinder tows 2,000 pounds
2.0L 4-cylinder tows 3,500 pounds
2022 Ford Escape: Cargo Room
---
A proper crossover will have a proper trunk with usable storage room. Ford ensured the 2022 Escape would be able to support your various belongings. Maximum cargo capacity measures 65.4 cubic feet when you put the rear seats down, while the space behind the rear seats measures 37.5 cubic feet.
2022 Ford Escape: Lengthy Trim List
---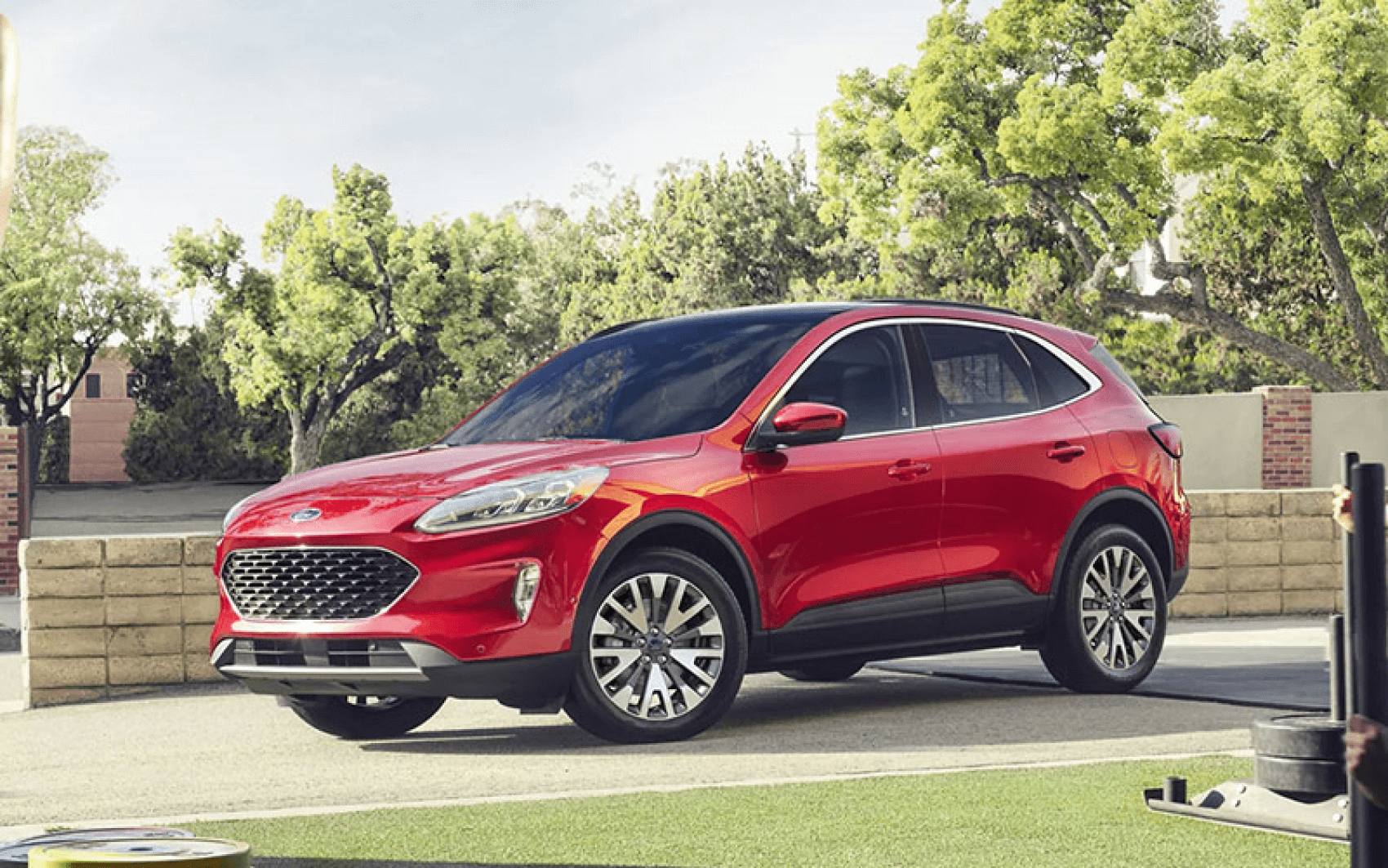 There are a host of 2022 Ford Escape trims. However, it's important to note that certain trims merely change the engine under the hood. The standard trim only comes with the 1.5L 3-cylinder and is called the S.
From there, the remaining trims will alter features, technology, styling, and of course, the engine. So, the next grouping would be the SE, SE Hybrid, and SE Plug-In Hybrid. The rest of the list looks like this:
SEL
SEL Hybrid
SEL Plug-In Hybrid
Titanium
Titanium Hybrid
Titanium Plug-In Hybrid
The 2022 Ford Escape Can be Yours
The 2022 Ford Escape looks good on paper and will be even more impressive during a test run. If there's a particular trim or engine you want to experience, our Ray Price Ford team can help. Just give us a call and you'll soon be piloting an Escape near Blakeslee, Pocono Pines, Mount Pocono, Tobyhanna, and Scranton, PA!