What makes used cars a great option for drivers in Mount Pocono, Scranton, and Tobyhanna? To show you how these reliable rides can help you save, Ray Price Ford looks at the advantages to buying a used car.
Used Car Advantages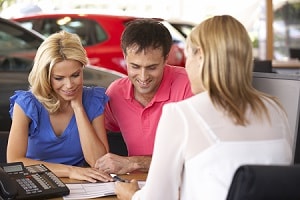 Buying a used car offers a lot of advantages. From the money you save to the condition of the car, you can feel confident that you're making a great investment when you're looking for a used car. Here are some of the biggest advantages to shopping used:
More Affordable - As a vehicle gets older and puts more miles on it, its value goes down. The biggest depreciation in value happens in the first few years. That means that a used car that's only a couple years old could cost you a lot less than a new model and still have all the latest features.
Reduced Insurance Payments - Your auto insurance rate is usually tied to the value of your car. So, by saving money on the car itself, you'll also end up making lower insurance payments than you would with a new car.
Lower Registration Fee - Along the same lines, your registration is also directly tied to the value of your car. Even a car that's only a couple years old will end up saving you money on annual fees.
You'll Know Their Backstory - Before you buy a used car, you'll want to know everything about it. With a vehicle history report, you'll be able to read a car's complete story. They'll include information like it's full service history and profiles of its previous owners.
Kept in Good Condition - On top of compiling a vehicle history report, a dealership makes sure that a used car is going to be in top shape before it's put out on the lot. Any used car you're interested in will have been well maintained by the service technicians so that it'll be look and perform great for you.
Used Cars for Sale Mount Pocono PA
We have a diverse selection of used cars for sale on our lot. With so much variety, there's something for every kind of driver.
Families and outdoor lovers who are searching for a reliable SUV should check out the Ford Escape. It offers great cargo room in a sporty all-wheel drive vehicle. If you want to use all-wheel drive to pull a trailer or do some off-roading, you'll need a durable truck like the classic Ford F-150. It offers best-in-class towing and payload, plus a tough drivetrain. Commuters who need a stylish midsize sedan will love the Ford Fusion. It features bold looks and great fuel economy.
Whatever you're interested in, our dedicated sales team will be able to help you find the used car that's right for you on our lot.
Financing Your Used Car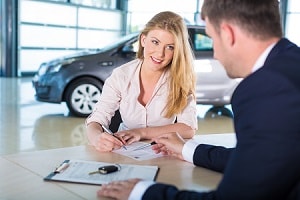 Once you've found the used car that you want to buy, you'll meet with the experts in our finance center. They'll go over every step of the process with you and answer all your questions.
Their goal is to help you get behind the wheel of the car you want, no matter what your credit score is. They'll work with a network of local banks and lenders to get financing options that work for you.
If you already know what car or truck you're interested in and want to get started, apply for financing online to get pre-approved.
Test Drive a Used Car
Visit Ray Price Ford to test drive a great used car. There are lots of quality options on our lot to give you a safe and stylish ride around Mount Pocono, Scranton, and Tobyhanna. To learn more about the advantages to buying a used car, contact our finance department or visit our dealership.