Wilkes-Barre is a city in northeast Pennsylvania. It's the county seat of Luzerne County, and it's one of the largest cities in the Scranton-Wilkes-Barre-Hazleton Metropolitan Statistical Area. At Ray Price Ford, we're honored to be a Ford dealer near Wilkes-Barre, Pennsylvania. Feel free to reach out to us if you have any questions about our dealership!
New & Used Fords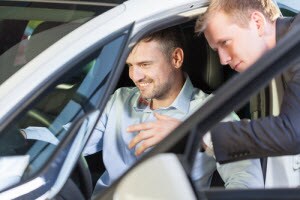 We'll start by covering the basics: our extensive inventory of both new and used vehicles.
We carry many new Ford vehicles for sale in our Ray Price Ford inventory, including vans, coupes, hatchbacks, sedans, SUVs, trucks, and wagons.
Whether you're looking for the Ford Bronco, Ford Edge, the Ford Escape, the Ford Explorer, the Ford F-150, or any other model, we've got you covered.
We also have numerous used cars in stock. Best of all, our used inventory isn't limited to just Fords. We've got stuff from Chevrolet, Honda, Hyundai, Mazda, Nissan, Toyota, and tons of other manufacturers.
Our Ford Video Gallery
If you'd like to learn more about the cars in our inventory, you can check out our helpful video gallery.
It features short clips that cover some of our most exciting new and pre-owned vehicles. It also features a few virtual test drives, which allow you to get a sense of the driving experience without ever leaving the comfort of your home.
For more information, simply go to the Ford Video Gallery section of our website.
Ford Service Center near Wilkes-Barre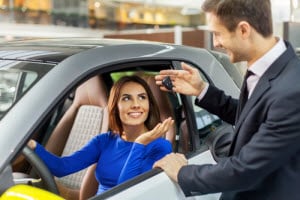 All of that is the good news. The best news, though, is that our inventory is just one facet of the Ray Price process.
We also have an incredible team of automotive technicians who are ready to perform any maintenance, repairs, replacements, upgrades, or customizations that your Ford requires.
Do you need an oil change?
How about a tire rotation?
A transmission repair?
Are your fluids too low?
Does your car need an entire new engine?
Our experienced mechanics are extremely skilled in these departments as well as many others.
They're also professionals in every sense of the word. They'll treat you with kindness and respect, do their job efficiently and effectively, and will make you want to come back to them every time your car needs to go into the shop.
You can even fill out a simple form on our website to schedule an appointment at our Ray Price Ford Service Center.
Learn More About Your Local Wilkes-Barre Ford Dealer
If you live in Wilkes-Barre, Pennsylvania, then Ray Price Ford is one of the premier Ford dealerships around you.
We're here to help you, your family, and your friends. Contact us or stop by our showroom to discover how we can be of service to you today.