If you want your truck to thrive for many more drives around Mount Pocono, Tobyhanna, Scranton, Pocono Pines, and Blakeslee, then you need to have your F-150 regularly maintained. However, how do you know which maintenance procedures are needed? Also, when should they be performed? To help, the team at Ray Price Ford has created this Ford F-150 maintenance schedule guide.
In this F-150 maintenance schedule guide, we'll cover what automotive services this Ford truck needs. If your F-150 is due for service, then use the scheduling tool and lock in a time at our service center!
At Every Oil Change Interval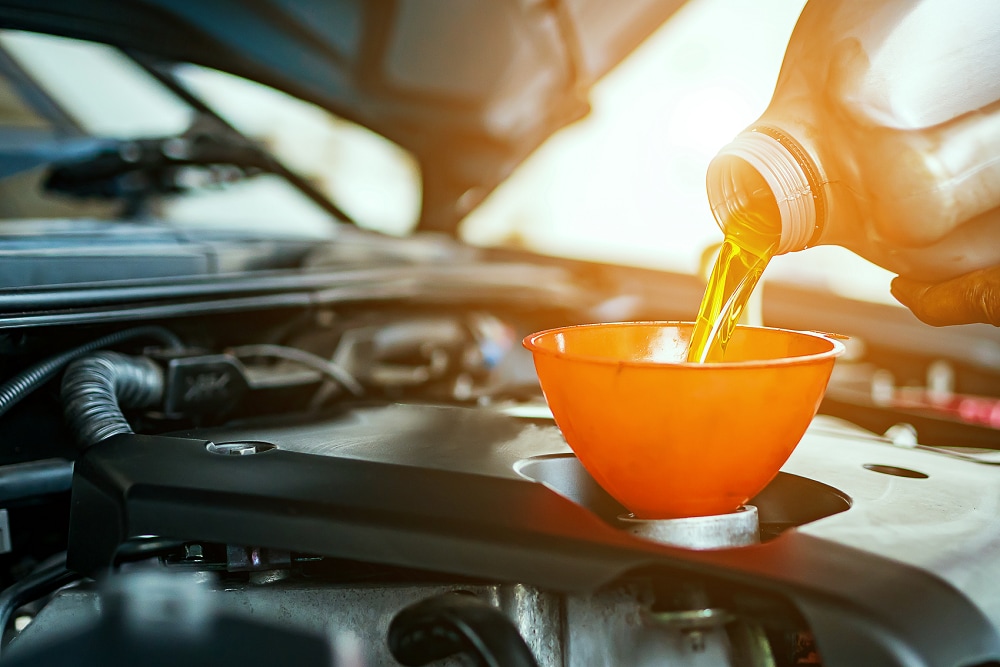 When your F-150 notifies you that it's time for an oil change, it's also time for a few other services as well.
If you're driving under normal conditions, you should expect this message between 7,500 and 10,000 miles. However, if you regularly tow moderate loads of cargo, then it'll pop up around 5,000 and 7,500 miles. If you're frequently pushing the F-150 to its towing limit, then this service reminder will show up between 3,000 and 5,000 miles.
When you get this service reminder, the F-150 will require an engine and oil filter change. The technicians will also:
Rotate the tires.
Perform a multi-point inspection.
Inspect the automatic transmission fluid level.
Inspect the brake pads, shoes, rotors, drums, brake linings, and hoses.
Every 20,000 Miles
When you surpass the 20,000-mile threshold, your truck will continue to perform efficiently as long as you stay on top of its maintenance. At this point, you'll want to stop back into the shop and replace the engine air filter.
Every 30,000 Miles
When you approach 30,000 miles, it's time to book another quick visit to a local service department. For this service appointment, the technicians will:  
Replace the engine air filter.
Replace the engine-mounted and frame-mounted fuel filters.
Every 100,000 Miles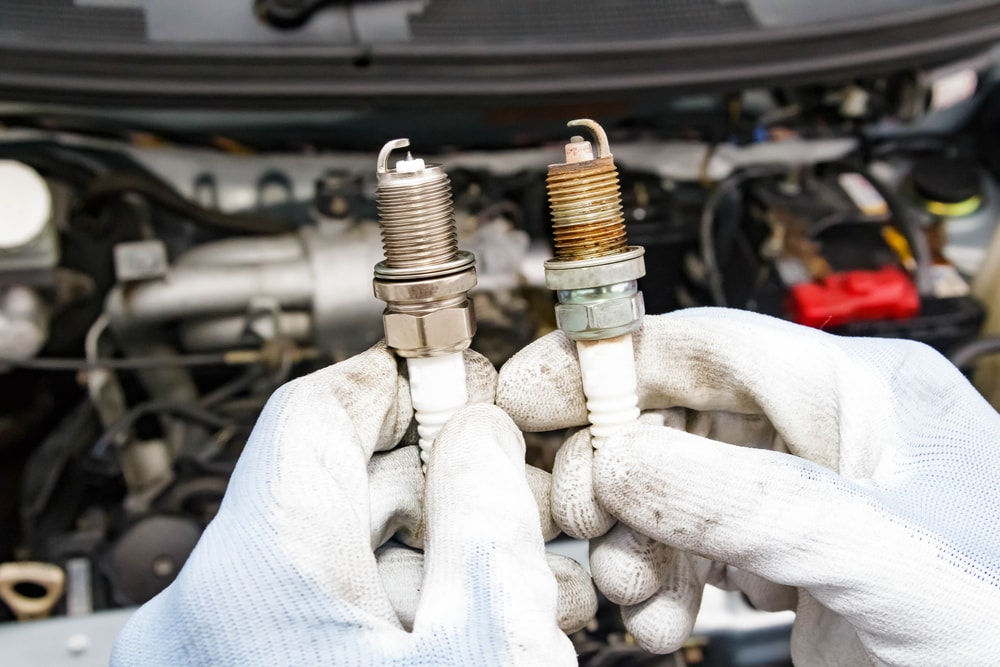 Once you hit 100,000 miles, you've been on many adventures inside the Ford F-150. Keep having those adventures by scheduling the following services:
Replace the spark plugs.
Inspect the accessory drive belt(s).
Every 150,000 Miles
Congratulations! You and your Ford F-150 have made it to 150,000 miles-what a feat! While the F-150 will have undergone some wear and tear over the years, keeping up with scheduled maintenance will allow you to continue hauling and towing with confidence.
Several of the services that your model will undergo at this mileage interval include:
Change the rear axle fluid.
Change the automatic transmission fluid and filter.
Replace the accessory drive belt(s).
For four-wheel drive F-150s, change the front axle fluid and transfer case fluid.
For diesel engines, replace the fuel pump drive belt and timing belt.
Keep Your Ford F-150 Healthy & Happy!
The Ford F-150 will prove to be a durable companion for many years when you keep up with regular maintenance. Our guide is an easy way to remember which services are needed at what mileages around Mount Pocono, Tobyhanna, Scranton, Pocono Pines, and Blakeslee.
If you're hoping to book a visit right now, look to the Ray Price Ford Service Shop!