Spry and economical, the Ford Focus has long charmed drivers around the Mount Pocono, Tobyhanna, Scranton, Pocono Pines, and Blakeslee areas.
If you're on the lookout for a terrific commuting vehicle, yet don't want to be locked up in the long-term process of buying a new car, you should consider a Ford Focus lease deal.
Leasing is a savvy way to enjoy the car for a few years before moving on to a new model. Plus, the lease deals we've developed for the Focus and other Ford models at Ray Price Ford can be adjusted to your needs!
Leasing a New Ford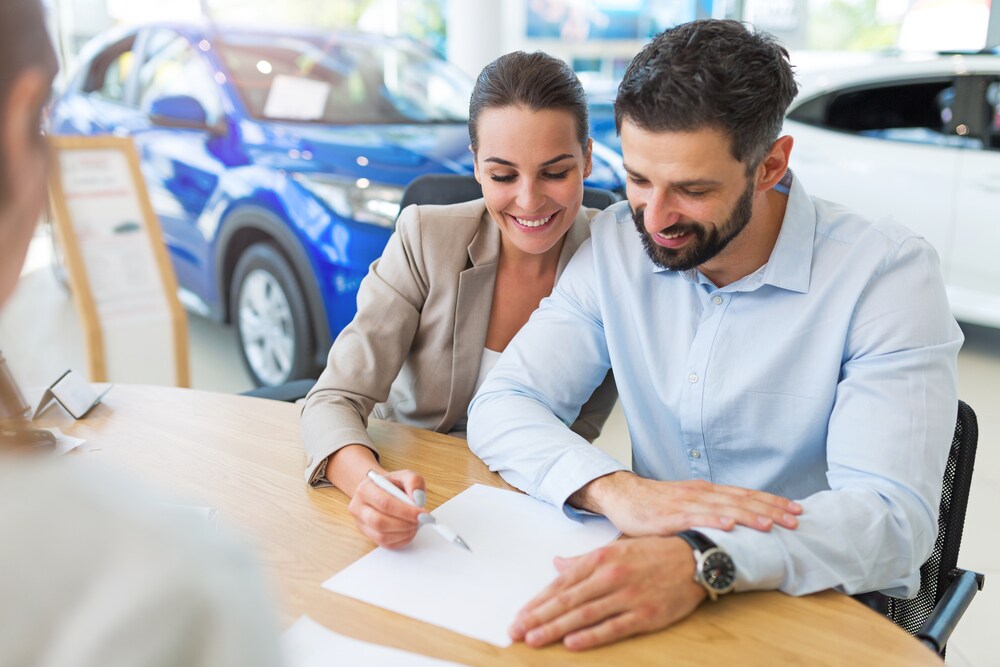 If you lease any new Ford model such as the Focus, what you're doing is renting the car for a set period of time. During the lease, the car is yours to enjoy. Once the lease ends, you'll bring the model back to us, and you can begin to decide on your next vehicle!
Part of the reason leasing is so popular is because you can always drive a new vehicle, whether it be the Focus now and the new Focus later, or the Focus now and a different model later on.
By having access to the latest Ford vehicles, you'll also get to enjoy improved performance, technology upgrades, styling, and other enhancements!
Enjoying the Ford Focus Everyday
When you begin to drive the Ford Focus each day, you see how well the compact vehicle accommodates to your needs. For example, despite the tiny proportions, the model offers enjoyable amounts of front and second-row legroom and headroom.

The infotainment interface is easy to understand. Plus, a range of available features will help your car connect to your smartphone and other devices.
If you're leaning towards the Focus, fuel economy is likely high on your priority list and this car doesn't disappoint. In addition to the tremendous gas mileage, you can expect stellar safety from the many driver-assistive technology features the vehicle provides.
The easiest way for you to check out all the Focus has to offer is by diving into our online inventory. If other questions pop up, contact our team!
Customizable Ford Lease Deals

Whether it be the Focus or another model, the leasing plans we'll put into place can be customized to fit your needs.
To discuss the many options available to you, get in touch with one of the financial advisors at our center. These advisors have spent years in the industry, so they know how to build a lease that works for you!
Jump on a Ford Focus Lease
You can always find a great leasing deal waiting for you at Ray Price Ford. If the Ford Focus is a model you daydream of driving around Mount Pocono, Tobyhanna, Scranton, Pocono Pines, and Blakeslee, check out the offers we have available.
If a question pops up or you want to test drive the vehicle, give us a call!