Congratulations! You're ready to purchase a used car that's got plenty of reliability, power, and cutting-edge technologies for your commutes near Pocono Pines and Blakeslee.
If you've ever asked yourself, "is it worth it to buy a certified used car," it's important to think about the many benefits that come along with such a decision.
Luckily, we're here to clue you in on the perks of opting for a certified pre-owned (CPO) car with this handy guide created by the Ray Price Ford team. Thanks to the insights found in this manual, drivers of Mount Pocono, Scranton, Tobyhanna will discover more about why purchasing a CPO is right for you!
Thorough Inspections and Certifications
Let's begin our exploration of certified pre-owned vehicles by first discussing one of the most attractive aspects of this type of automobile: the certification process, of course!
Rigorous Certification Procedures
For the most part, automotive manufacturers require any potential certified pre-owned candidate to be under a certain mileage limit and below a particular age. Although these stipulations vary from brand to brand, you can trust that your particular model likely has limits that provide you with plenty of room to rack up those miles and keep your vehicle by your side for years to come.
Once a particular used car has passed these requirements, it'll be labeled as a certified pre-owned vehicle, so you'll know which automobiles have met the prerequisites for this sought-after title.
Multi-Point Inspections
As another huge benefit of buying a certified used car, each model that falls within this category has undergone an intensive checkup. During this review of your automobile's vital components, an experienced mechanic will check for parts or accessories that may need service or a replacement.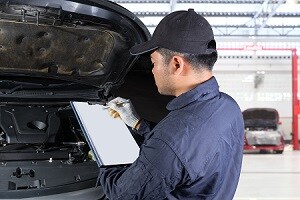 If anything in your vehicle requires a repair, your technicians will be sure to do so. That way, every part of your powerful certified pre-owned car will continue to perform at its best.
Some of the areas that'll be checked during this inspection are:
The engine
Body panels and bumpers
Glass and outside mirrors
Airbags and safety belts
Interior amenities
Exterior lights
Alarm system
And more!
Thanks to this meticulous analysis of the inner workings of your favorite used automobile, you'll drive down your path knowing that you're behind the wheel of a dependable road warrior.
Certified Used Car: Warranties and Assistance
The advantages of opting for a CPO vehicle extend well beyond your visit to the showroom. In fact, these automobiles come adorned with warranties that cover the cost of certain repairs, replacements, and services for a specific amount of time after you've driven your car off the lot.
Your Warranty Coverage
For example, perks like Limited Coverage Warranties safeguard you for a particular number of months and miles, such as 12 months/12,000 miles. With coverage like this, you can feel confident that you'll be supported if you need a quick replacement on your certified pre-owned car.
Other perks included in your CPO plan may be options, including a Powertrain Limited Warranty and more. Be sure to check with your dealership for details about your warranties.
24-Hour Roadside Assistance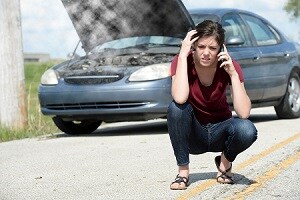 Let's say something happens to go awry on the road. Maybe you run out of gas, get a flat tire, or are involved in an accident. If you choose a certified used vehicle, it's possible that you'll automatically receive complimentary 24-hour roadside assistance. This convenient plan may also offer other benefits, such as:
Fuel delivery
Flat tire changes
Jump-starts
Towing assistance
Rental reimbursement
And more!
It's these types of extras that make your selection of a certified pre-owned automobile well worth your while.
Find Your Certified Pre-Owned Car Today!
At Ray Price Ford, we want to help drivers of Mount Pocono, Scranton, and Tobyhanna locate the certified pre-owned vehicle that's ideal for their adventurous lifestyle. So, if you've been wondering, "is it worth it to buy a certified used car," take a look at all the benefits listed in this guide.
Once you're totally convinced that this kind of automobile is right for you, all you have to do is head down the roads of Pocono Pines and Blakeslee to visit our showroom or schedule your test drive today!