Buying a used car near Mount Pocono, Tobyhanna, Scranton, Blakeslee and Pocono Pines is a great way to get a high-quality vehicle for less money than you'd pay for a new model. However, there's a lot you need to know before you buy. 
A car might look great on the outside, but what about the engine? Did the previous owner replace anything? Has the car previously been in an accident? There are a lot of questions to ask when buying a used car.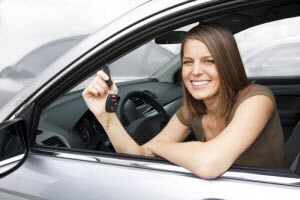 At Ray Price Ford, we want our customers to rest easy knowing the car they want is in top shape. Whether you're looking at a sedan or compact, you need information. 
So, before you commit to a car, ask your salesperson these essential questions.
1. What Condition Is the Used Car In?
This question may seem kind of broad, but there's a good reason for that. If you only ask detailed questions, you'll get answers that only pertain to that aspect of the used car. 
By asking an open question, you'll find out things you may not remember to ask about. If you want information about specific areas, such as the interior, ask about those directly if the salesperson doesn't cover them in the overview.
2. How Many Miles Does It Have?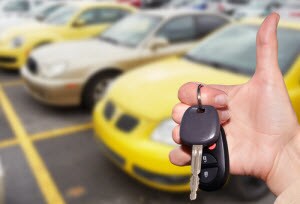 Mileage may not be a deal breaker, but it's still important. 
Typical mileage is about 20,000 miles a year. 
If the mileage is more than that, or less than 5,000 miles a year, ask the salesperson why. 
High mileage can indicate long work commutes, many short trips, or a delivery route. 
Low mileage means the car sat around a lot. 
Either one might be a sign that the used car wasn't well cared for.
3. Are Service Records Available for This Used Car?
Oil changes, tune-ups, and replacement of brakes and struts are all part of normal car care. Service records can show you when a car got new tires or a muffler. They help prove that a car was taken care of. 
Not everyone has maintenance performed at a dealership, however, so if that's the case, ask if the previous owner turned in any service receipts.
4. Was This Used Car Ever in an Accident?
While you shouldn't automatically dismiss a used car if the answer is yes, you definitely need more details. Find out how bad the accident was, the exact damage to the car, and if everything was promptly repaired. 
Ask to see paperwork about the accident. A dented fender isn't a major deal, but think twice if the used car was one step away from being totaled.
Test Drive a Used Car Today
Ray Price Ford knows the questions to ask when buying a used car, and we have the answers. Let us help make the buying process easy and streamlined, so you can drive home in your next car as soon as possible.
We're proud to serve drivers in the Mount Pocono, Tobyhanna, Scranton, Blakeslee and Pocono Pines areas, and we look forward to serving you. Contact us today!