In honor of Veterans Day, we recognize those Ray Price employees who have served in the Armed Forces. 
Thank you for your service!
---

Left: Ray Price Sr.: U.S. Army. Photographed in 1918 at Camp Lee, VA. Ray Sr. served during World War I.
Right: Walter Price, Mt. Pocono Dealer Principal - Petty Officer 2nd Class: U.S. Navy (1983-1989).
---
Stroudsburg, PA 

Left: 
Christopher Banner
, Ford Lincoln Sales Representative - Combat Medic: U.S. Army (1984-2003). Chris served during combat wars in Panama, Iraq, and Somalia. 
Center: Denny A. Castellaneta, Ford Lincoln Desk Manager - Electrician's Mate 3rd Class (EM3): U.S. Navy (1998-2000).
Right: Randy Caretta, Ford Lincoln Shop Foreman: U.S. Marines (1977-1984).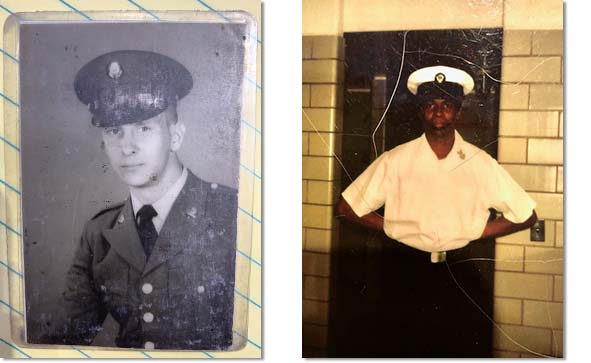 Left: John Ostroski, Dealer Trade Driver at Ray Price Honda Mazda Volvo - Sergeant E5: U.S. Army (1966-1969).

Right:
Allen Lloyd
,
Dealer Trade Driver at Ray Price Honda Mazda Volvo - Petty Officer E5: U.S. Navy (1976-1983
). 
---
Mt. Pocono, PA

Bob Drennan, Chrysler Parts Department - Aviation Electronics Tech 1st Class, retired: U.S. Navy (1990-2010). Photographed 2nd from the right at his retirement ceremony aboard the aircraft carrier CVN-75 USS Harry S. Truman. Bob and his wife presented their son with a compass in gratitude for his support during his father's time in the Navy. Bob still serves as a staff member of the Navy Marksmanship Team and helps to run the Fleet and All-Navy championships every May.