Mount Pocono is an historic borough in Eastern PA, located in the northeastern corner of the Pocono Mountains. It's a tourist town that sees tons of traffic passing through due to the nexus of several major highways in the area. 
Originally a lumber hub, the first post office in the region was established in 1848 and the town has grown ever since. 
It's known as a summer resort town, and visitors and locals alike enjoy its clear spring water, mountain air and outstanding fishing.
It's full of things to see, both natural and man-made, from the Asa Packer Mansion and Grey Towers National Historic Site to Bushkill Falls, Dingman's Falls, or hiking and biking trails. 
Getting around this area requires a great car, and that's why residents of this resort region turn to Ray Price Ford when they need the very best used truck dealer near Mt. Pocono for sales, service and quality.
Locals know that there are a lot of reasons to buy a used truck over a new one. 
It's a great way to get a lot of truck for relatively little money. 
Used vehicles cost less to insure, and sometimes can cost less to register. 
They also tend to cost less to repair. 
In fact, if you get one that is only a couple years old, you might be covered by remaining factory warranty.
Ray Price Ford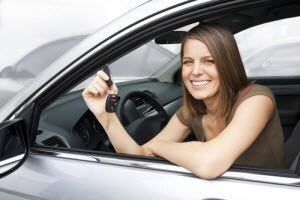 Choosing one of Ray Price's certified pre-owned vehicles also gives extra peace of mind. 
These trucks have undergone a thorough, multi-point inspection that goes over the vehicle in more than 100 areas to ensure that it runs like a new factory vehicle. 
It's a great way to not only save money on purchase costs, but ownership costs of the vehicle as well. 
Ray Price has an outstanding selection of used trucks, and we are the premier used truck dealer near Mt. Pocono.
If you're looking for a 2006 Chevrolet Colorado pickup, we can help. 
How about a 2015 Silverado? We've got the Dodge Dakota in stock as well. 
Maybe you're looking for a certified pre-owned Ford F-150 SuperCab. We've got you covered there. 
Ray Price has been serving this area since 1913, and we've been a family owned-and-operated business ever since then. 
We are built on family values and we extend these values to our customers.
Your journey here only starts with finding the perfect used truck on our lot. We'll help you match up your dream truck with your budget and we'll work to get you a great deal to get in the car and off the lot at a price you can afford. Even better, as long as you own the vehicle, our certified repair technicians will be able to help you keep it in tip top shape whether it's an annual inspection, a basic tire rotation and tune-up, or even serious engine work.
If you're looking for the best used truck dealer near Mt. Pocono, Ray Price Ford is the answer. Stop into our dealership today, and find your next pre-owned truck on our lot.