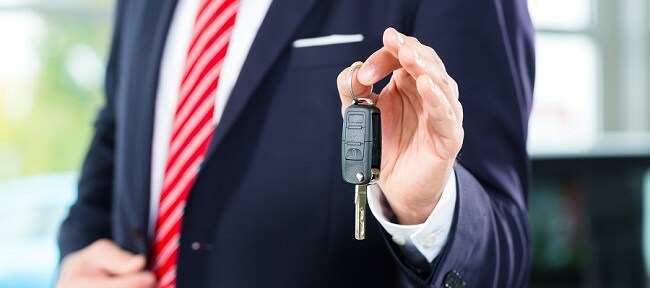 Used and certified pre-owned cars offer many unique ownership benefits that vehicle shoppers should keep in mind while conducting research.
To help you decide which of these car categories may be the better place for you to investigate, Ray Price Ford in Mount Pocono sets the advantages of used vs. certified pre-owned cars side by side to compare. Car shoppers in Scranton, Tobyhanna, Pocono Pines, and Blakeslee can get a closer look below!
Used Cars: Any Car with a Previous Owner
By definition, used cars are cars for sale which have had one or more previous owners. These vehicles may be for sale by the owner, otherwise known as a private seller, or through a dealership's pre-owned inventory. Since used cars span quite a large area of sellers and criteria, here's what to look for:
Age & Mileage: A low-mileage, recent-year used car will have a longer lifespan left for you to enjoy! Cars that are six model years old, or newer, and have at or less than 12,000 miles accrued for each year is ideal.
Vehicle History Report: A vehicle history report will allow you to understand the car's past, including key information like number of owners, official mileage reporting, and service history. CARFAX® or AutoCheck® are two popular, authorized vehicle history report providers.
One inherent advantage to shopping for used cars is the variety! Browsing this vehicle type means no make or model is off limits, so whether you're looking for a vintage sedan or a gently used SUV, chances are, there are many options at your fingertips.
Certified Pre-Owned: Reconditioned, Low-Mileage Cars
Unlike used cars, certified pre-owned (CPO) vehicles can only be purchased from a dealership, as entrants in this category are carefully evaluated to meet a specific manufacturer's standards. So, what can you expect when browsing CPO rides?
Premium Recent-Year Vehicles: Cars that belong to a CPO program must fulfill a series of selection and performance requirements. For example, Ford CPO models must be less than six years old and have fewer than 80,000 miles on their odometers.
High-Quality and Condition: In addition to being fairly new in age and mileage, CPO cars are thoroughly inspected and reconditioned. In order for a vehicle to qualify for Ford CPO, it must pass a 172-point inspection by a Ford technician. These vehicles also come with standard vehicle history reports.
Reinstated Warranty Coverage: Another benefit to considering CPO cars is a reinstated warranty that covers the powertrain and other key mechanics. Additional perks, like roadside assistance, may be included.
Our Advice for Used or CPO Shopping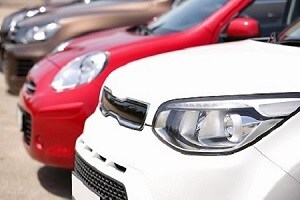 There are great options available in both the used and certified pre-owned categories. The happy medium is considering either of these cars from a pre-owned dealership near you. Doing so will provide:
Easily accessible vehicle history reports. Many dealerships with online inventories make these available right on their websites.
The variety you're looking for. In a dealership's pre-owned inventory, you'll find gently used cars from multiple makes and CPO entrants from the dealership's flagship brand.
This all adds up to the peace of mind you need! If you're ready to find your next vehicle in Mount Pocono, Scranton, Tobyhanna, Pocono Pines, or Blakeslee, Ray Price Ford is your local resource for both used and CPO vehicles. Get shopping today, and once you find a few cars that catch your eye, sign up for a test drive!