When you decide to buy a car, you'll discuss financing and applying for an auto loan. A financial expert will go over your options and review what sort of loans you can get approved for. After that you'll make a down payment and then start making monthly finance payments.
So, what factors impact monthly payment? Ray Price Ford looks into what goes into financing and some ways drivers in Mount Pocono, Scranton, and Tobyhanna can improve your chances of getting a favorable auto loan.
Credit Score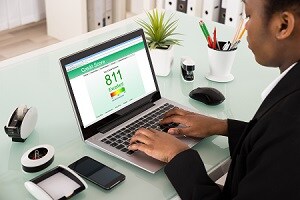 Your credit score is directly related to your monthly payments and what kind of loans you qualify for. A low credit score can result in settling for a loan with a high interest rate. That will have you paying more over a longer period of time.
Credit scores are determined by your credit history, outstanding debts, and open lines of credit. If you're just starting to prepare for shopping for a new car, it's a good idea to take some steps to improve your credit score. First, start by paying off any debts you have. Second, don't open any new credit cards or take out any loans until you've already been approved for an auto loan.
If you don't know your credit score, there are reliable sources online like Experian that you can use to look up both your current score and your credit history.
Credit History
Along the same lines, financing professionals will also look at your credit history. While your credit score may be in good shape now, they'll be looking to see if you've gone in an out of debt over the years. This is their way of determining whether they believe you can be counted on to repay the loan over time.
Your Down Payment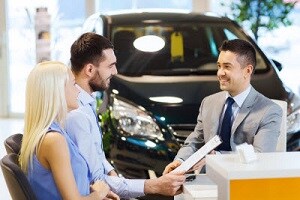 Your first payment on your new car takes place the day you buy it. You'll start by making a down payment that will cover a sizable chunk of its total value. Whatever you're able to pay at the beginning affects how much you'll have to pay off when you start making monthly finance payments.
Value of the Vehicle
A brand-new luxury car is going to cost more than a used economy car. The value of what you buy is directly tied to both the amount you'll spend on a down payment and how much you'll owe each month.
Length of the Auto Loan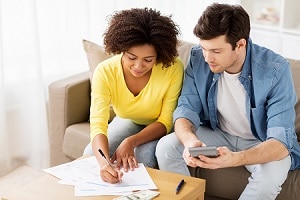 An auto loan is essentially a payment plan. You'll be expected to pay X amount of dollars each month over however many years until you've paid off the total value of the car. Most auto loans are either 60 or 72 months. If you're making payments for fewer months, you'll likely be paying more, but you'll finish paying the car off sooner.
Visit Our Ford Finance Center
To learn more about what factors impact monthly payments, contact the finance center at Ray Price Ford. We have a knowledgeable team of experts who are committed to helping drivers in Mount Pocono, Scranton, and Tobyhanna get favorable financing options.