When it comes time to purchase a used car, you'll soon discover that your options are pretty endless. If you need some assistance in finding the right car for you, you're in luck. Today, our team at Ray Price Ford is sharing our best tips for buying your first used car, so that you can quickly and easily find something to love for your drives around Mount Pocono, Tobyhanna, Scranton, Blakeslee and Pocono Pines.
What Used Car Should You Buy?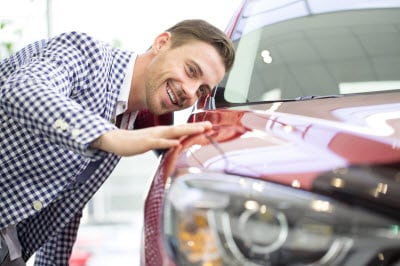 The answer to this question depends entirely on your specific driving needs. Do you want a high-performance sports car to speed you to the office, or do you need to safely transport an entire little league team to and from practice? Whatever you need your car to have, write it down, so that you have a list to work from as you seek out your perfect used car model. You can use the internet as your research tool to discover which used cars have the features that you need most, narrowing in on your top options.
Investigate the Vehicle History Report
Take a look back through time at where your car has been before. You'll want to make sure that the car hasn't been in any serious accidents, and that its previous owner kept up with regular maintenance appointments to keep it healthy. You can also do a simple check of the exterior and interior of the vehicle, keeping an eye out for scratches, dents, stains, and strange smells. Your car dealer should have a copy of the vehicle history report for you to read, and there are also plenty of free resources that you can used to find information, such as CARFAX®.
Test Drive the Used Car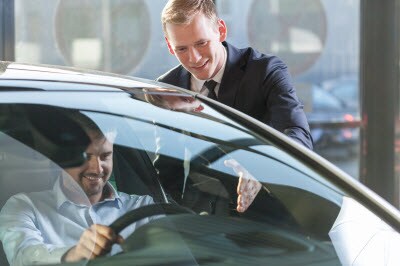 You can't buy the car without testing it out first! Be sure to schedule a test drive at your dealership before you make your final purchase decision. You'll be able to get behind the wheel of the used car for yourself and see how it performs with you at the controls. Make sure you love all of the car's little details, such as the comfort of the seats, the use of the technology systems, and the feel of the drive.
Find a Financing Plan
Found a used car that you love and want to drive home? Congratulations! All that's left for you to do is find a payment plan for your purchase. Thankfully, your dealer should also be able to help you out with this step! Head to our finance center to get information on a loan or lease plan, and the pros can get you the rates that you need. Just fill out a financing application, and you can let the team know if you have any other criterion, such as a specific monthly budget.
Take It Home!
You're ready to sign your payment plan and hit the streets of Mount Pocono, Tobyhanna, Scranton, Blakeslee and Pocono Pines! We hope that this list of tips for buying your first used car was helpful. Contact Ray Price Ford today to ask any additional questions about the process.