When it comes to good used car mileage, it should have approximately 12,000-20,000 miles per year on the road. Following that rule can give you a good general guideline when shopping for a used car in the Mount Pocono, Tobyhanna, and Blakeslee areas, but there's a lot more to consider.
To help Pocono Pines and Scranton area drivers better understand good used car mileage, the team at Ray Price Ford put together this guide.
Used Car Mileage: How Much?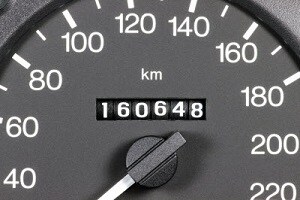 The first thing to look for when evaluating a used car's mileage is the car's age. You can compare that to its mileage to get a decent idea of its condition. Use the guideline of 12,000-20,000 miles per year to do this calculation. Here's an example of how it works:
If a 4-year old car has 50,000-60,000 miles on it, it's probably been driven an average amount and will probably have average wear-and-tear for its age.
On the other hand, if the same car has more than 85,000 miles, it's probably been used more frequently and may require a bit more upkeep. However, even a car with more miles in its rearview can still be in great shape if the previous owner took good care of it.
Also consider if a car has less-than-average mileage. If so, it may have spent more time in park and may have less wear. Still, keep an eye out for symptoms like tire dry rot or an aged or weakened battery. These are quick and simple fixes that are easy to have a certified technician to attend to.
Related Post: How to Find the Right Used Car?
Don't Forget the Vehicle History Report
While the used car mileage can give you a lot of clues into the car's condition, it doesn't tell you everything. That's why we recommend getting the full story by reading the vehicle history report (VHR) from a trusted resource like AutoCheck®.
The VHR gives you a complete overview of the car's life and will let you know exactly what kind of maintenance and upkeep it's experienced. This report will also give you much more information, including:
Number of previous owners 
Title and accident history 
Odometer readings and rollback alerts
Rebuilt or reconstructed parts and salvage title history
Most dealerships will offer a complete VHR for free with the majority of the used cars in their inventory, so be sure to ask!
Certified Pre-Owned Cars and Mileage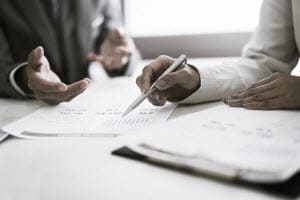 If you're concerned about used car mileage and how much it should have, we recommend considering the certified pre-owned (CPO) inventory at your local dealership. The qualifications vary by manufacturer, but CPO cars are usually:
Six model years or newer
Have less than 85,000 miles
CPO cars have also undergone a 172-point inspection by a factory-certified technician that encompasses everything from the engine to the underbody to the exterior paint. We also finish off the inspection with a thorough road test.
In addition to inspecting every aspect of the car, we also back up our CPO inventory with a 12-month/12,000-mile limited warranty and a 7-year/100,000-mile powertrain limited warranty. In addition to providing a free VHR, all Ford CPO cars include complimentary 24-hour roadside assistance.
Browse our certified pre-owned inventory to see what's available today!
Related Post: Used Cars vs. Certified Pre-Owned Cars
Learn More about How Much Mileage a Used Car Should Have
If you have any other questions about used car mileage or how much it should have, come to Ray Price Ford near Mount Pocono, Tobyhanna, and Scranton. We'll be happy to show you our used and certified pre-owned inventories and get you behind the wheel of any models that catch your eye.
Drivers around the Pocono Pines and Blakeslee areas can contact us today!