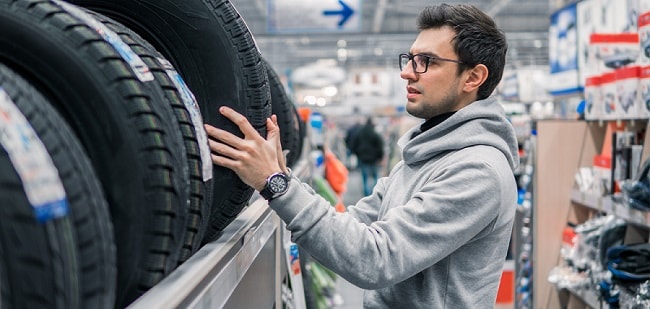 When guests walk into our Mount Pocono and Tobyhanna area tire center, they often ask how long do tires last, which is a great question. 
When you're going about your daily commutes in Scranton or heading out to Pocono Pines, you want to know you're riding on a safe and sturdy set.
We wish we had a simple answer, but as we often tell our greater Blakeslee area customers, there are many factors that go into how long a set of tires can last.
How Many Miles Do Tires Last?
A frequent question we get is, "How long do tires last?" and generally, tires last approximately 60,000 miles. If you drive 15,000 miles per year, as the average American does, math says your tires will last around three to four years.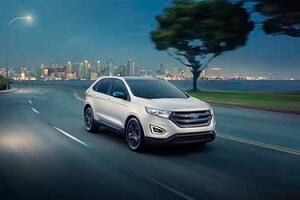 This number can vary, however, based on several factors, including: 
Poor road conditions
Speeding
Quicks starts and stops
Extreme temperatures
Of course, you have no control over the weather or road conditions, but there are things you can do, in addition to checking your driving habits, that'll help you get the most out of your tires.
How to Improve Your Tire Life
A large part of prolonging the life of your tires comes down to remaining vigilant about routine tire maintenance.
Heed your low 
tire pressure
 warning light. This is a yellow exclamation point surrounded by what looks like parentheses. If this light illuminates, you need to put some air in your tires soon.
Balance and align your wheels
The weight in most tires is not balanced evenly. You need to regularly have a mechanic fix imbalances by adding weights where necessary or finding the best alignment with the weight distribution of your car.
Rotate your tires every 7,500 miles
Front-wheel drive vehicles will wear out the front tires sooner than the back, but the reverse is true for rear-wheel drive vehicles. So, we switch them every now and then. To make it easy, rotate them with every oil change.
Why Old Tires are Dangerous
Even if you don't put your tires through 60,000 miles in four years, for safety reasons, it's still important to replace them regularly.
Worn tread can lead to hydroplaning and decreased traction in snowy or icy conditions. 
It can also lead to unsafe heat buildup since tread cools the friction between your tires and the road as they drive.
Heat buildup can lead to blowouts, as can tires that have been structurally compromised by age or misuse. 
This is caused by the metal tread separating from the rubber parts of the tires, which can result in a serious accident.
To avoid this, get new tires every four years or so, but also keep an eye out for warning signs.
Do You Need New Tires?
There are several indicators that you need a new set of tires, like:
You can see Lincoln's hair when you place a penny head-down in your tires' tread (also known as the "Penny Test").
There are cracks on the sidewall.
You notice bulges or blisters on the outer surface.
Your car vibrates, even on smooth roadways.
If you see any of these signs or if it's been four years, let the technicians at our service center in Mount Pocono help you replace your tires. We can walk you through our tire center in the Tobyhanna and Pocono Pines areas and help you choose the right ones for your car.
We're happy to keep our Scranton and Blakeslee neighbors safe by answering their questions about how long tires last. If you're due for a new set, use our online portal to schedule service at Ray Price Ford today.