After you've found the perfect used car for your drives through the Blakeslee, Tobyhanna, and Pocono Pines areas, you'll want to be sure to ask these four important questions before agreeing to used car financing:
What's my budget?
What's my credit score?
What's my loan term and down payment?
What's the used car history?
The team at Ray Price Ford is always happy to help you answer any of these questions for drivers near the greater Scranton and Mount Pocono areas, so go ahead and read through our guide and feel free to reach out to our finance center at any time.
1.What's My Budget?
The first question to ask before agreeing to used car financing is about your budget. As a rule, your total monthly car expenses shouldn't exceed 20% of your monthly income. In addition to your car payment, that number includes insurance, maintenance, and gas costs.
It's a good idea to figure this out before you begin the car search journey, so you have an idea of your price range while shopping.
2.What's My Credit Score?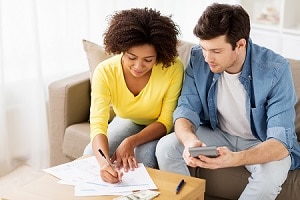 It's a good idea to know your credit score because this can impact your auto loan's interest rate. Your score will fall into one of five rough categories:
Super Prime: 781-850
Prime: 661-780
Non-Prime: 601-660
Subprime: 501-600
Deep Subprime: 300-500
Of course, this is just a jumping-off point. Lenders will also look at factors like income, payment history, and accumulated debt and adjust your interest rate accordingly.
At most dealerships, the finance center is willing to work with drivers with any credit score, so you're welcome to contact us at any time to discuss your options.
3.What's My Loan Term and Down Payment?
Knowing your budget and your credit score will help you determine what kind of loan term you'd like to have. A longer loan term simply means you're taking more time to pay off the value of the car. This often results in a lower monthly payment but may accrue more interest over time.
A shorter loan term, on the other hand, will get your car paid off faster and accrue less interest, but will likely have a higher monthly payment. Work with the finance center to find the right balance for your needs.
Also, make sure to consider your down payment. Paying more upfront will decrease how much you're borrowing and may result in a lower interest rate and a lower monthly payment. It's a good idea to shoot for a 10-20% down payment.
4.What's the Used Car History?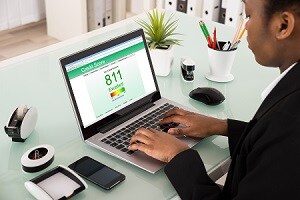 The final question to ask before agreeing to used car financing is the vehicle history. Ask to see a vehicle history report (VHR) from a service like AutoCheck®.
While we work hard to ensure that every used car on our lot meets our high standards, we also prove it by offering an AutoCheck® VHR for free. This will tell you what kinds of preexisting issues you may be inheriting from the previous owner, if any. Inside, you'll find information like:
Number of previous owners
Title and accident history
Odometer readings and rollback alerts
Also, take a look at the car's mileage. The average driver travels approximately 15,000 to 20,000 miles per year. The more miles the car has in its rearview, the more normal wear-and-tear it may have experienced, which may affect your monthly maintenance costs.
Ask Us Questions About Used Car Financing
If you want to know more about these important questions to ask before agreeing to used car financing, contact the finance center at Ray Price Ford, near Mount Pocono and Tobyhanna. We're always happy to help drivers near the Scranton, Pocono Pines, and Blakeslee areas get behind the wheel of a reliable used car, so feel free to reach out at any time.