If you're wondering what to look for when buying a used truck in the Mount Pocono, Scranton, or Blakeslee areas, you're not alone. In fact, many of our customers from Pocono Pines and Tobyhanna regularly ask us that very question.
The team at Ray Price Ford is always happy to help local drivers shop for a used truck, so we put our top tips in this guide for your convenience.
Capabilities that Suit Your Needs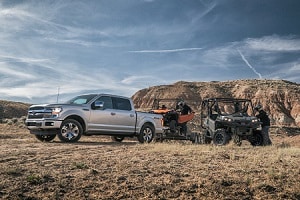 The first thing to look for when buying a used truck is that the truck you're considering has what you need. Consider first whether you need a light-duty or heavy-duty pickup. If you're looking for a truck for everyday driving or light lifting and towing, you'll probably benefit better from a pickup truck, such as the Ford F-150.
On the other hand, if you need to haul a lot of heavy materials to the worksite, you'll probably prefer a member of the Ford Super Duty® series, like the Ford F-250. In addition to the type of truck, you'll also want to look at its capabilities and configurations, like:
Towing capacity
Payload capacity
Cabin style (Regular Cab, SuperCab, or SuperCrew)
Box size (8-foot, 6 ½-foot, or 5 ½-foot)
If you need help finding a model that'll suit your needs, feel free to work with the sales team at your local dealership. You can also browse our full inventory online now to get an idea of what options are available.
The General Condition of the Used Truck
When you're buying a used truck, you should always be sure to check out the truck's general condition. Take a peek at how many miles are on the odometer. The more miles, the more normal wear and tear the truck may have experienced-and this means it may require more upkeep.
Also, look in the bed for any dents, dings, or rust. Newer Ford truck beds are made with a high-strength military-grade aluminum alloy that is more resistant to these things and will probably look like-new for much longer.
We recommend shopping for your used truck at a Ford dealership since they often carry a certified pre-owned (CPO) inventory. CPO trucks will be newer models and have less than 75,000 miles under their tires. They have also undergone a thorough multi-point inspection by a certified technician and often look and drive like-new.
Related Post: Used Car Buying Questions
A Vehicle History Report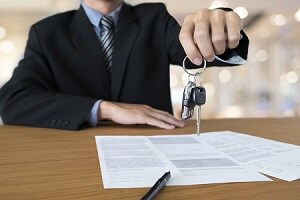 Always check the vehicle history report (VHR) when buying a used truck. This thorough report gives you a complete overview of the truck's life up to this point. It includes important information, such as:
Number of previous owners
Title and accident history
Odometer readings and rollback alerts
Most dealerships will include a VHR from a credible source, like AutoCheck®, for your convenience-completely free of charge!
Ask Us What to Look for When Buying a Used Truck
If you still have questions about what to look for when buying a used truck in Scranton, Pocono Pines, and Tobyhanna, feel free to reach out to the team at Ray Price Ford. We'll gladly talk to you about this process in detail and can even show you around some of the trucks in our inventory.
Drivers near the Mount Pocono and Blakeslee areas can contact us to test drive a used truck today!