Enjoying the performance of your used car as you travel through Mount Pocono, Tobyhanna, Scranton, Blakeslee, and Pocono Pines? If so, you'll want to check out this used car maintenance checklist to ensure that lively performance lasts even as the miles begin to build.

In the following sections, we've laid out the necessary services your vehicle will need and at what mileage point these services should be performed. To make the process even easier, Ray Price Ford will happily service your used car at our state-of-the-art facility!
Every 7,000 Miles
The first time your used car will want to make a visit to the shop is after 7,000 miles of usage. At this early stage, there are a few routine services that will take place, each one intended to keep your vehicle running smooth in both the short term and the long term. The services include:
Filter change
Tire rotation
Safety inspection
Fluid top-offs
Visual inspection of brakes, belts, and hoses
Every 15,000 Miles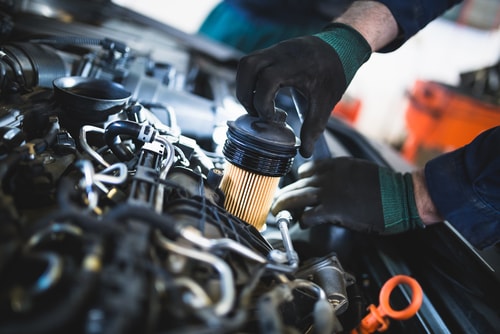 The 15,000-mile marker will include all the previously listed services as well as introduce a few new ones that may or may not include a brake pad replacement.

The determining factor for this particular procedure will depend on a few variables, namely the conditions that your used car is exposed to as well as your own personal driving habits. The more aggressively and frequently you brake, for example, the more likely you'll need a brake pad replacement at this stage.
The other services include:
Air filter replacement
Cabin air filter replacement
Every 22,000 Miles
After 22,000 miles, your used car is recommended to return to the shop for another go-round of the previously listed services as well as a couple fresh services, such as:
Tire replacement
Brake pad replacement
Brake pad/rotor change
Cabin air filter replacement
Every 50,000 Miles
Once you reach 50,000 miles with your used car, you'll have a cavalcade of inspections that can be accomplished simply and effectively yet provide important automotive upgrades that will allow you to continue driving your vehicle at a high level for another 50,000 miles.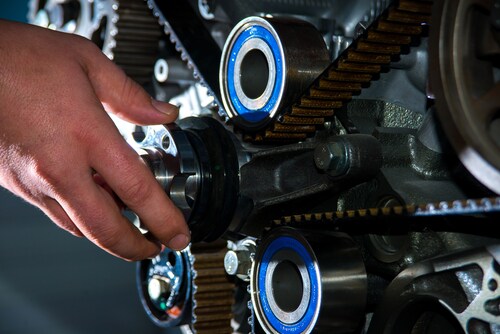 These services are listed below:

Coolant replacement
Drive belt replacement
Auto transmission service
Cabin filter replacement
Timing belt replacement
Every 100,000 Miles
If you cross the 100,000-mile threshold with your used car, then it's time for the last round of unique services you'll likely need. The quantity of these services is scarce, but their importance can't be overstated if you want to continue enjoying the reliable performance of your pre-owned vehicle:
Drive belt replacement
Shock absorber/strut replacement
Engine coolant hose replacement
Engine mount replacement
Spark plug replacement
Be Sure to Keep Up with Your Used Car Maintenance Checklist
The key to longevity for your used car is keeping up with this used car maintenance checklist. You can easily do this around Mount Pocono, Tobyhanna, Scranton, Pocono Pines, and Blakeslee by contacting Ray Price Ford today!